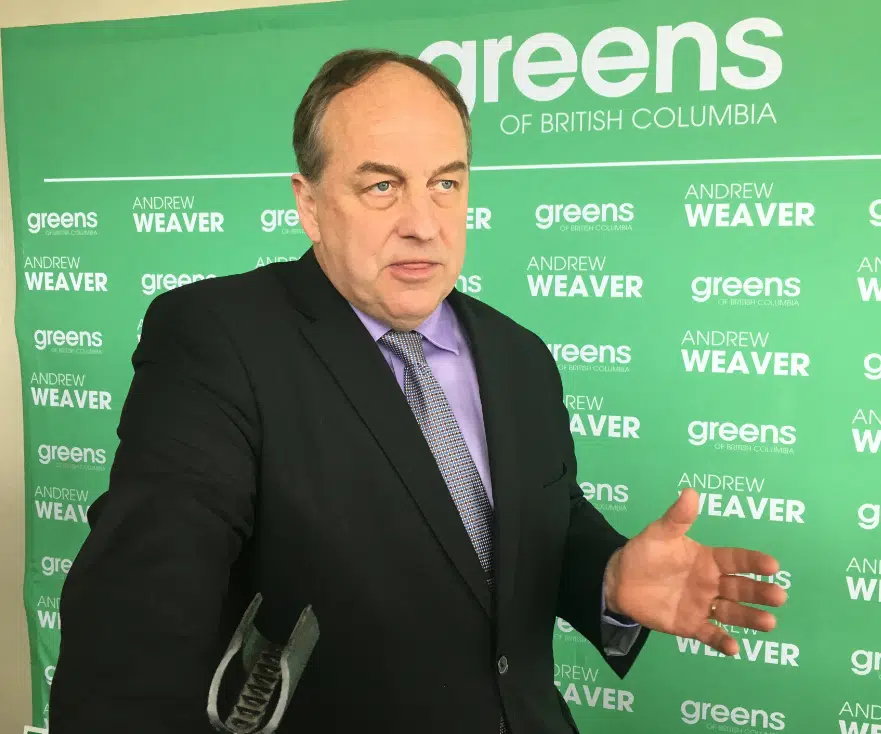 While the BC Green Party's Kamloops AGM has ended the party's leader couldn't resist taking a parting shot at the MLA for Kamloops North.
Andrew Weaver says the Greens are winning more and more support in Kamloops noting they have already drawn a target around Kamloops North.
Weaver was asked why he doesn't run Kamloops.
Laughing the Oak Bay MLA replied "Well I would love to run against the former mayor Peter Milobar. I think that is a riding we are going to spend a lot of time on next election. We think Kamloops could be far better served by a BC Greens candidate who is actually spending their time offering solutions constructively instead of getting people to start worrying about lunch pails and things like that."
The lunch pail quip is about Peter Milobar's bill seeking to end free lunch for some MLAs at the Legislature.
As for who will run for the Greens in Kamloops next election Weaver answered "who knows."