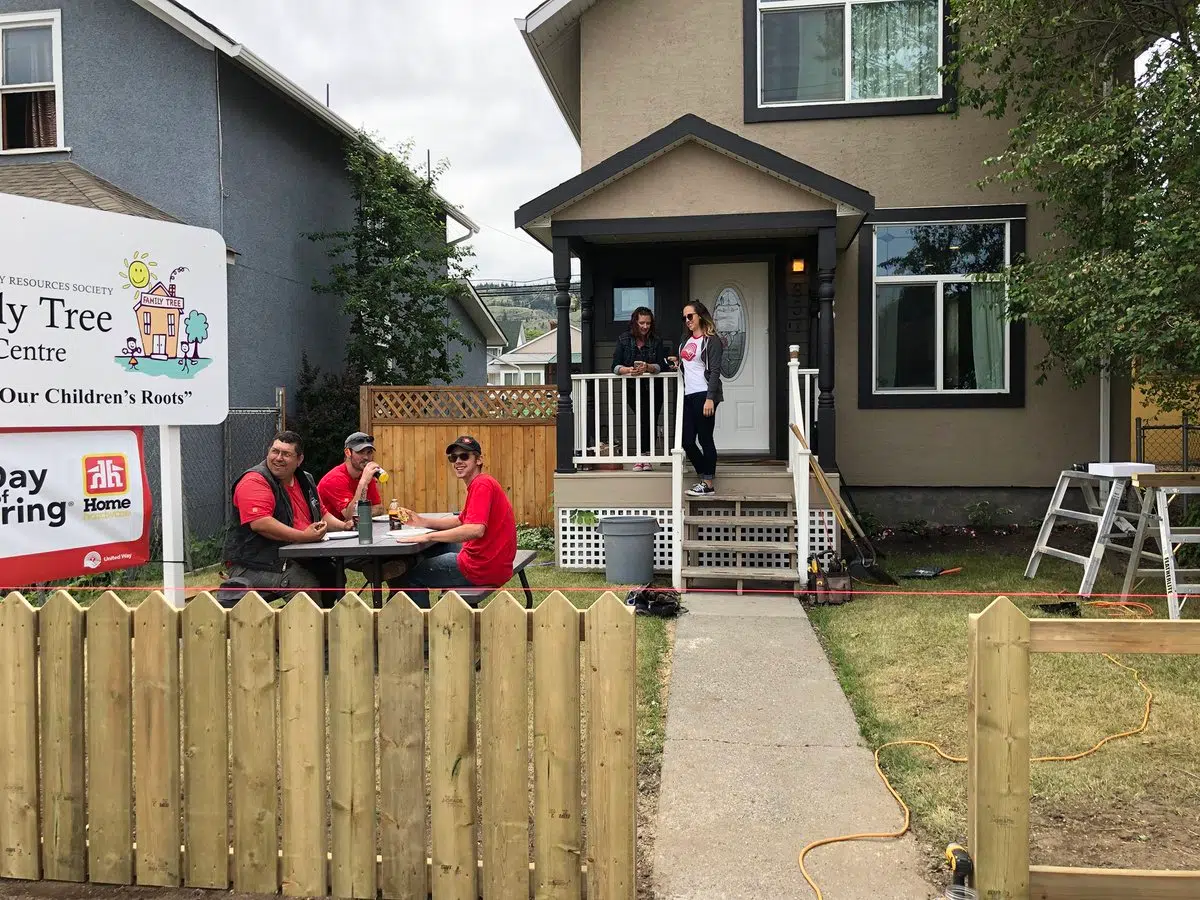 United Way and Home Hardware employees getting their hands dirty today to help out a local non-profit.
Senior Manager of Resource Development for United Way Sarah Sandholm says, they've announced a partnership with Home Hardware to help non-profits tackle projects, and today's endeavor was building a fence for the Family Tree Centre.
"So it was just a phone call, what do you need? And she said, 'Well we really need a fence. We're getting garbage and drug paraphernalia getting left in our front yard. We're concerned about kids darting in front of traffic, and we want to increase their play space'."
Family Tree Executive Director Susan Wright says they're grateful for the help.
"We write a lot of applications for a lot of things in the midst of trying to run programs and raise money and do good in the world."
The Centre, located along Seymour Street, works to support vulnerable mothers and families in Kamloops.