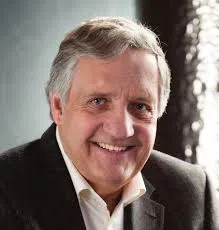 The former chair of the B.C Lottery Corporation says there must be at least two changes in the way money laundering crime is investigated.
Bud Smith, a former Attorney General and Kamloops MLA, says there is room for significant improvement in the current system of sharing information on the crime between various agencies.
Smith also points out enforcement should be examined.
"External enforcement has not been good at all. It has not been a priority for enforcement agencies and that has to improve and where you have enforcement agencies, you have got federal agencies and you have got city police agencies. You don't have a single agency that deals with enforcement in the gaming world."
The B.C government has not released the report into the topic by former RCMP Deputy Commissioner, Peter German.