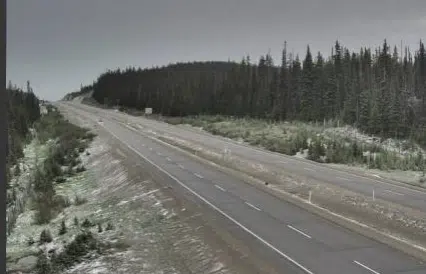 Heads up for drivers, Environment Canada has a Special weather statement in effect for the Coquihalla Highway from Hope to Merritt, and Merritt to Kamloops, along with the Okanagan Connector from Merritt to Kelowna.
Forecaster Trevor Smith says there's a very cold, unstable air mass over the Interior, which is common for early June.
"We've had a little bit of snow, over the higher passes, we've seen some near Helmer Lake, which is around 1400m, and also on the Okanagan Connector around 1700m. Not so much right on the Coquihalla proper, the summit near 1200m. So it looks like through the rest of the afternoon and tonight, we could still see some more snow flurries above about 1300 or 1400 metres."
Smith says, even if it does snow, it will melt away fairly quickly, with temperatures expected to warm up tomorrow and Tuesday.