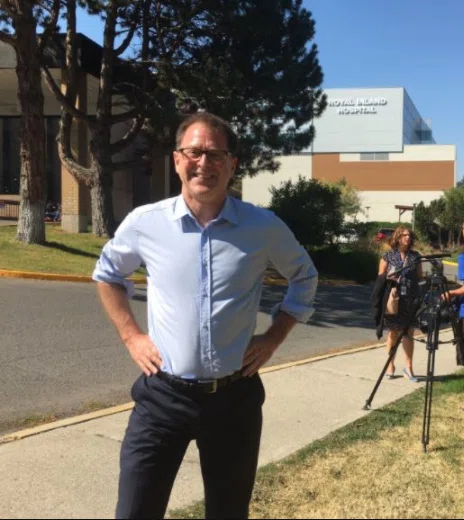 After opening a new Urgent Primary Care and Learning Centre in Kamloops B.C.'s Health minister is admitting more needs to be done to address a doctor shortage in the community.
Adrian Dix says better community care to allow patients to be discharged quicker with improved home supports, the building of the new patient care tower at RIH, and other initiatives are all part of addressing health care access challenges.
"The problem of people not being able to get up to the wards from the emergency room doesn't get solved by that. Because all of those people are sick enough in whatever way they are sick to be admitted to the hospital. They are waiting on the wards because there is not enough room on the wards. We are going to solve that problem partly by building the new tower and through other things."
Dix also refutes the idea that the new centre will poach doctors away from other practices elsewhere in the community.
"Young doctors who want to practice medicine they are often put off by the idea of having to form their own small businesses. The idea here with UBC is to give people a chance to build up their roster of patients so that they are prepared and then they can establish themselves in the community and not simply have to go somewhere and be hired by a Walk-In Clinic."
He says the care centre model is meant to connect people to primary care networks in Kamloops not taking those supports away.