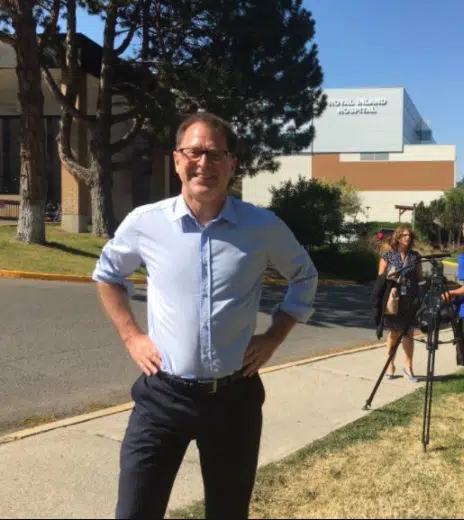 B.C.'s Health minister says the patient care tower expansion project of the Royal Inland Hospital is proceeding right on schedule.
Adrian Dix says the expansion has been badly needed for at least 15 years and it is time to get going.
Currently three proponents have been selected to make their case to build the tower.
"In April they presented their plans. In July they are going to present their financial plans. It is all obviously confidential as part of the bidding process among the three proponents. I am very excited about how well the business event went in March where the proponents met with local businesses to talk about how they could contribute to the local economy. I think that is a very important part of this project that it do that over the next few years."
Dix says a final builder will be chosen this fall.
"Assessments will happen. I think I said last October that we would be naming a proponent in or around late September or October. That is what we are aiming towards, which is the time-frame we have set in mind. Then we have to get going. I am delighted to do so. We absolutely decided to stay with the model. We absolutely decided to keep going. The decision on the preferred proponent will be made by the person who makes the best proposal."
He says the province needs to get this project right but he also acknowledges there is a sense of urgency saying the project has been needed for the last 15 years.