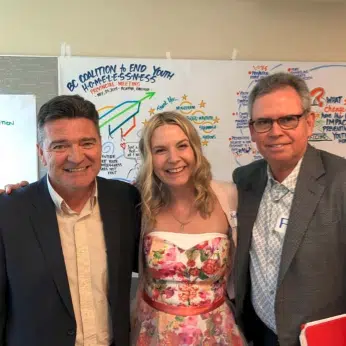 Kamloops representatives have returned with fresh ideas from the recent B.C Coalition to End Youth Homelessness provincial meeting in Vancouver.
Executive Director of A Way Home Kamloops Society, Katherine McParland says some key themes that stood out were the passion and committment to get youth the support they need.
"With youth homelessness, it's quite a bit different than adult homelessness, as youth really need supports that recreate that family privilege. So that really helps them have a successful transition to independence, opposed to already being independent and just providing housing."
As for what's next, McParland says herself and Co-Chair, Fred Ford plan to meet with Housing Minister Selina Robinson, and Poverty Reduction Minister Shane Simpson.
"To have a follow up meeting and look at how we can work together to co-create a plan to ensure that every youth has a way home."
The results from their second youth homelessness count in Kamloops are expected to roll out soon.