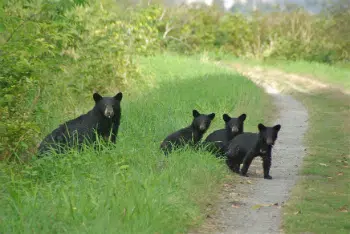 The number of black bears killed in B.C last month dropped dramatically over the same month of 2017.
B.C WildSafe Coordinator Frank Ritcey says government figures show 66 bears destroyed last month down from 116 last year, that's down 75 per cent.
"What's happening is our spring was a lot better this year for bears compared to last year. I'm seeing it myself out in the lands around Kamloops. A lot more luscious green grass available that's what the bears are focused on when they come out of hibernation."
Ritcey says, more food in the wild stops the bears from entering Kamloops looking for food.