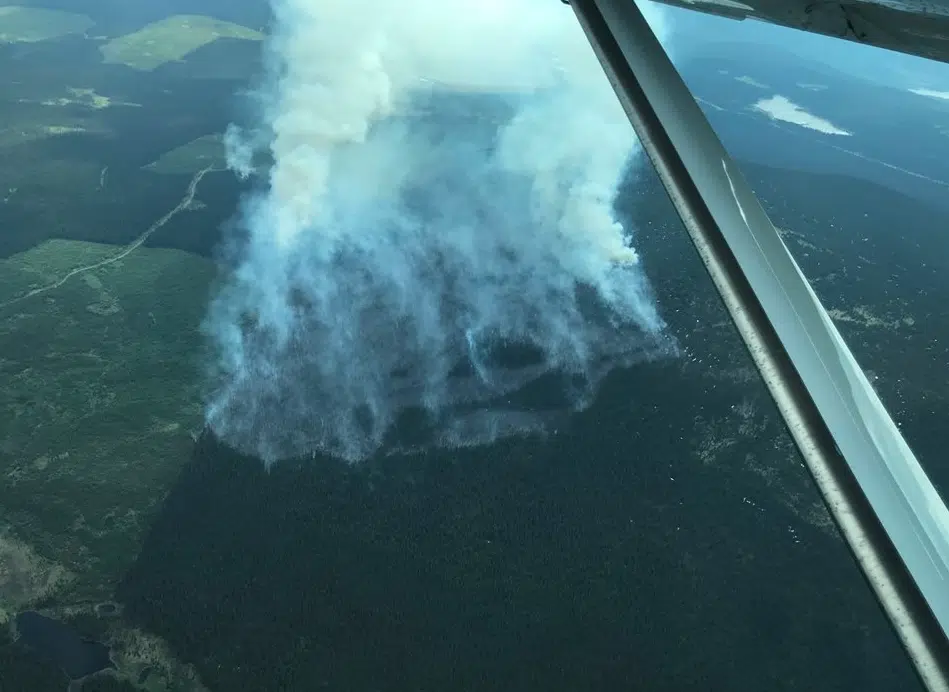 BC Wildfire Service crews are being run off their feet after a lightning storm wreaked havoc across the province yesterday afternoon.
Chief Fire Information Officer Kevin Skrepnek says lightning has been the big culprit as wildfire activity across the province explodes.
"Yesterday alone 113 new fires right across B.C. 12 of those were in the Kamloops Fire Centre. So in the south central part of the province. So definitely a busy busy period. The lions share of these fires are a result of lightning activity."
Thunderstorms in the forecast again today and Skrepnek says that is both good and bad news.
"Of course those storms are also going to bring wind. Not only an increase in wind but it is also going to make it really erratic. That can be difficult for us in terms of fighting those fires because it can shift the direction they are growing in. It can also our ability to get aircraft into certain areas. So definitely gearing up for a very busy day."
Skrepnek says the X-factor on the weather front is rain.
"Honestly it is really going to depend on this rain. If it does come in with these storms is it falling in areas where we have got the fires. Going into the next week it looks like things do stabilize. We are going to have to keep a close eye on that. We always talk about that short term weather forecast. Fire weather is quite fickle. We have really got to look at that next three to five days and prepare accordingly."
Skrepnek says while there is potential for things to get a little bit tricky over the next little while things could be worse.
"The start of June was relatively cool, relatively wet, and that is really saving us right now."
He says with all this weather activity people also need to be careful this weekend.
"When we are in the midst of a lightning system like this, when we are seeing 100 new fires every day, the last thing we want to be contending with out there is preventable human caused fires."
Fire Information Officer Brenna Ward says fire activity in the Kamloops Fire Centre being among the busiest.
"The west of Tunkwa Lake one that is near Logan Lake that is currently our largest one sitting at 20 hectares. We have had a few smaller fire starts that have been only less than one hectare. We have been responding to most of the fires with air support and varying degrees of ground personnel."
Ward says two other wildfires are now burning near Merritt with another two near Lillooet.
The largest new wildfire sparked yesterday is a 718 hectare blaze burning north of Ft St James.
So far there are no fire related evacuation alerts or orders in B.C.
Below are two fire activity maps the one on top is from Wednesday morning and the one on the bottom is from Thursday morning.