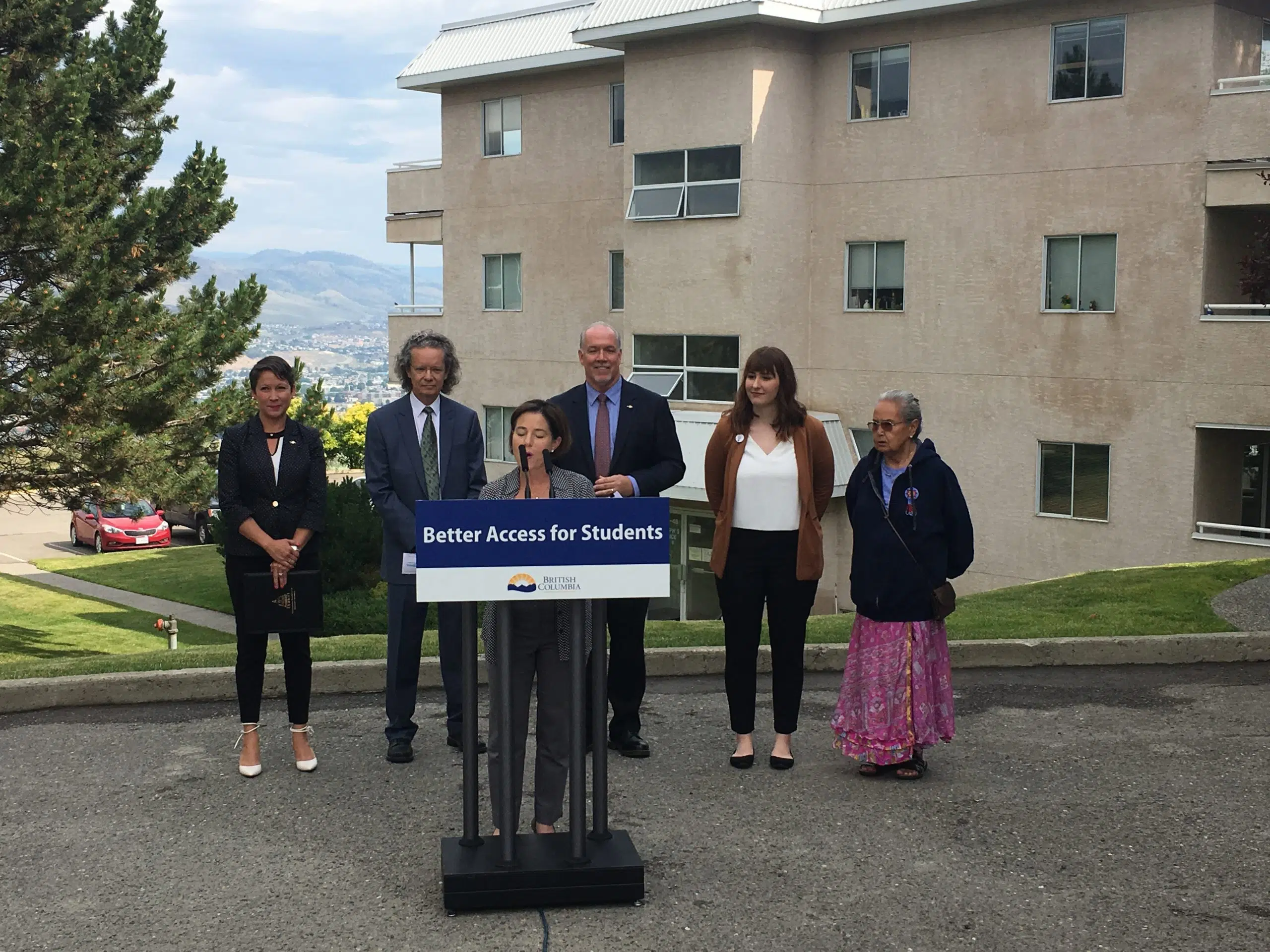 Premier John Horgan whisked into Kamloops today to announce the province will provide a $25-million loan to Thompson Rivers University to help address the student housing crunch in the city.
TRU will chip in $11-million to buy the College Heights Apartments near the intersection of McGill and Summitt for $37-million.
Horgan says the 142 new units being built will bring the total to 533, which should lower rents.
"It'll mean a significant cost reduction for students."
The President of the TRU Students Union was thrilled with the announcement.
"Today our struggles to find affordable, accessible and safe student housing has been heard" says Tatiana Gilbert.
In addition, the government purchased another 8 acres of land for future student housing.
The project is expected to be completed in 2019.