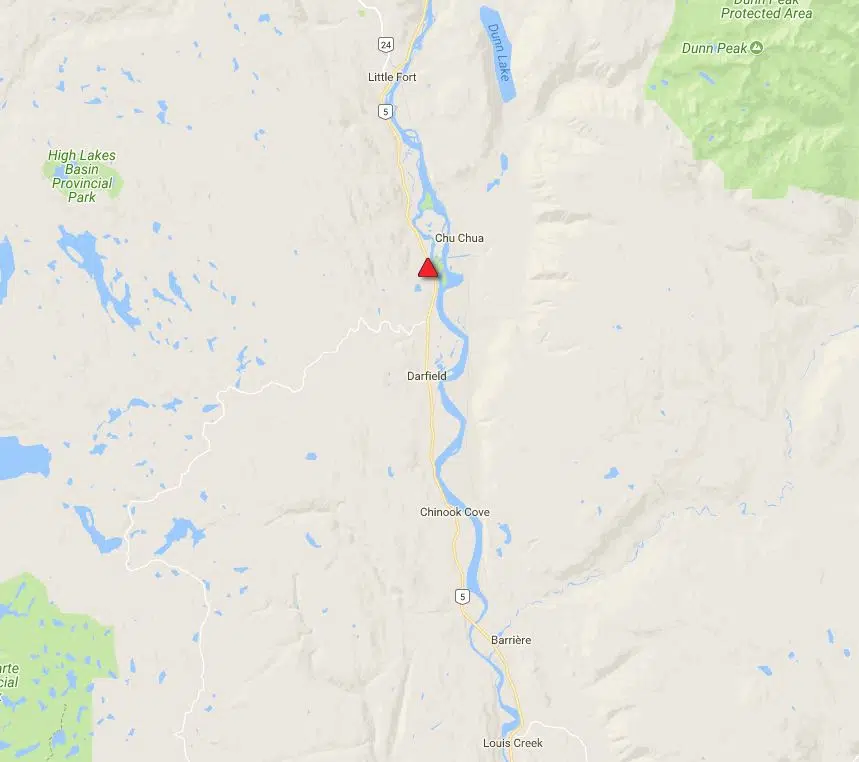 RCMP say one person has died after a multi-vehicle crash on Highway 5 in Little Fort Thursday evening.
Cpl. Melissa Wutke says two transport trucks collided triggering a chain reaction.
"A North-bound SUV came upon that collision and struck the two commercial vehicles and then a South-bound commercial vehicle approaching the collision was able to stop in time"
However that truck lost a load of lumber all over the highway.
The driver of one of the transport trucks was killed while three others and a witness suffered minor injuries.
Witnesses say both of the trucks involved in the original crash burst into flames.
The crash closed the highway for several hours.
As of Friday evening Drivebc.ca was still showing delays along the route.
The BC Coroner's Service and RCMP crash investigators are investigating.