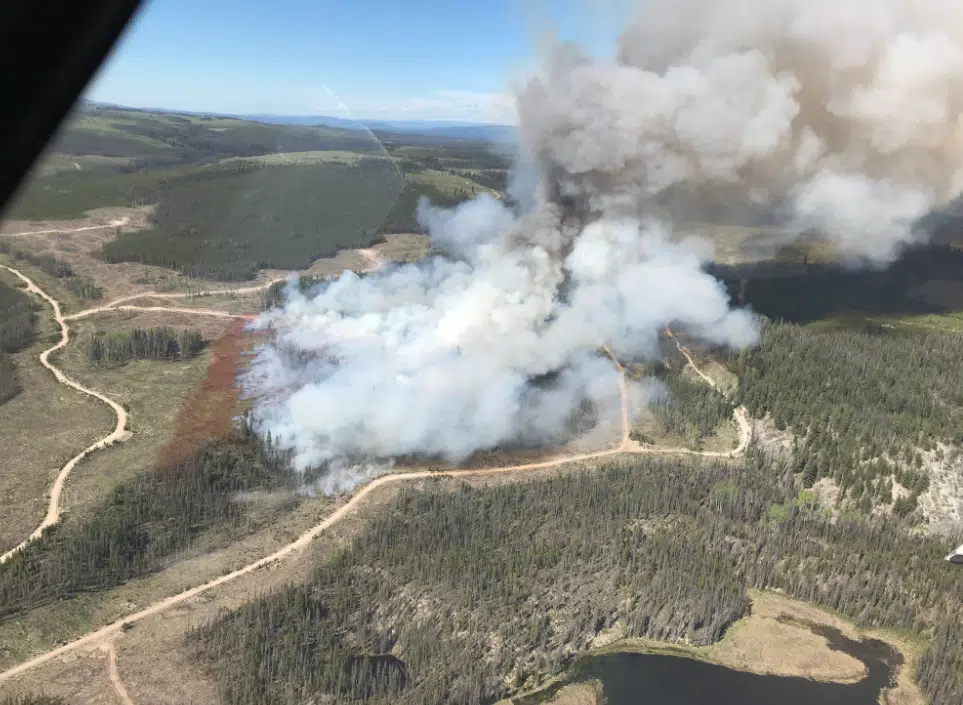 Thanks to thunderstorms rolling across the province and all the lightning they are throwing around the number of wildfires in BC continues to grow dramatically.
On Wednesday the wildfire season roared back to life thanks to all the storm activity with 113 new wildfire starts and yesterday that number almost doubled again.
Fire Information Officer Nicole Bonnett says firefighters have their hands full.
"We have about 205 fires burning actively right now. 104 fires were started yesterday. We have a pretty high success rate with initial attacks but some of those fires have grown to larger sizes. At this time there is no evacuation alerts or orders being considered."
Bonnett says most of the new blazes are fairly small with a few exceptions here and there.
She says thunderstorms continue to cause problems and likely will for at least another day or so.
Bonnett is asking people to mind their Ps and Qs this weekend and avoid triggering a wildfire.