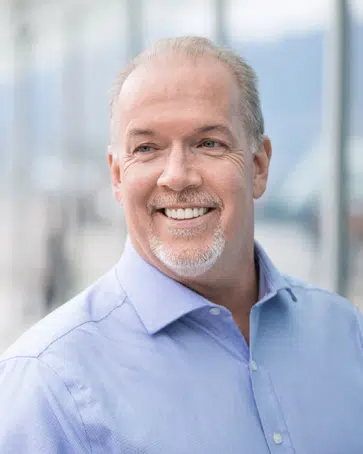 As U.S tariffs mount on softwood lumber, aluminium, and pulp the Premier, who usually watches his words carefully when asked about the Trump administration, is venting his frustrations.
"Enough is enough. I think the U.S administration needs to wake up."
John Horgan admits high lumber prices are providing a buffer on punishing U.S softwood lumber tariffs but adds the irony is it is American home builders who bearing the costs.
Horgan says, Trump is certainly not making housing great again in the States.
"These types of activities are unacceptable. We see the entire world now turning on the U.S. administration saying what is the deal man? That is not how we operate in a cooperative consensus oriented trade arrangement. I think that the Trump administration is completely off the rails. You see that with Europe. You see that with Asia. You see that with their best allies, Canada."
He says it is tragic to see what has happened in the States under Trump.
Horgan says he stands united with the PM as Canada levies retaliatory duties.