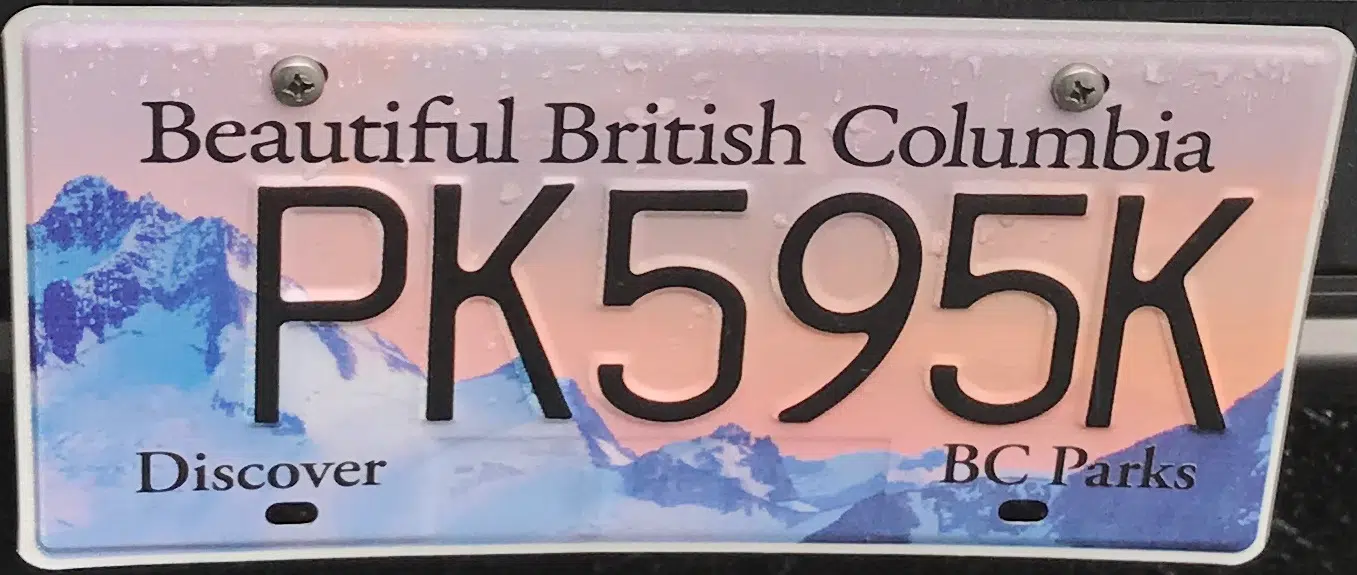 Those BC Parks Plates seen all around the province have now hit the 100,000 milestone- generating 2.3 million dollars for parks.
ICBC Manager of Provincial Vehicle Registration and Licensing, Mark Francis, says the plate's success blew them away.
"Within three months, we were in danger of running out of license plates, so we had to do a quick re-order."
Francis says, they plan to expand the program to allow vehicle fleets to get the plates.
"Customers with a fleet insurance policy can take out the parks plates as they come in to renew. And we'll just continue to make them available and hope that the volumes will just continue to grow."
Revenue from the sales is going to a number of endeavors- including the Student Ranger Program and the Habitat Conservation Trust Foundation's GO Grants Program.