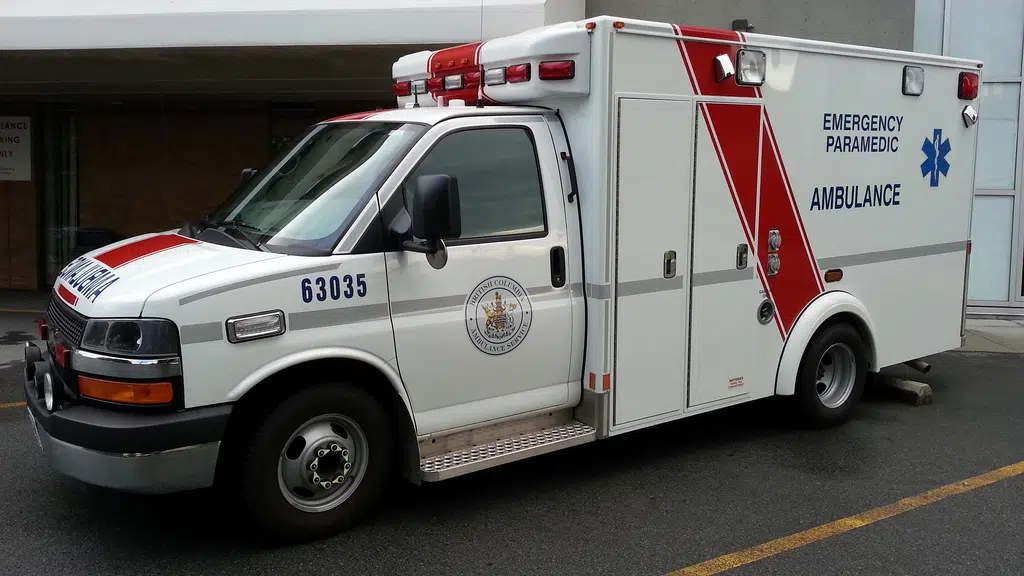 An initiative to equip BC Ambulances with powered stretchers and loading systems is saving backs and potentially healthcare dollars.
Paul Vallely, Executive Director of Patient Care Delivery for BCEHS says with over five-hundred ambulances and over 900-thousand calls a year, that's a lot of heavy lifting.
"Last year 2017 approximately 65 per cent of our lost staff time at BCEHS was due to incidents of overexertion."
WorkSafeBC officers helped the ambulance service identify some of the biggest injury risks – while BCEHS researched products in use elsewhere – to see what could be done to lower the risks.
A trial-run of powered stretchers and inflatable bags that help lift patients showed promising results in busier metro areas – so the program is being expanded province-wide.
Mike Ross, Prevention Services Manager for WorkSafeBC says lower injury rates could mean lower insurance rates for BCEHS.
"Financially there's certainly returns when you're costing the WorkSafeBC system, the insurance part of the system less money you're going to see a savings."
BCEHS says what was originally scheduled to be a 5-year roll-out plan to equip every ambulance has been expedited – with completion now expected next year.