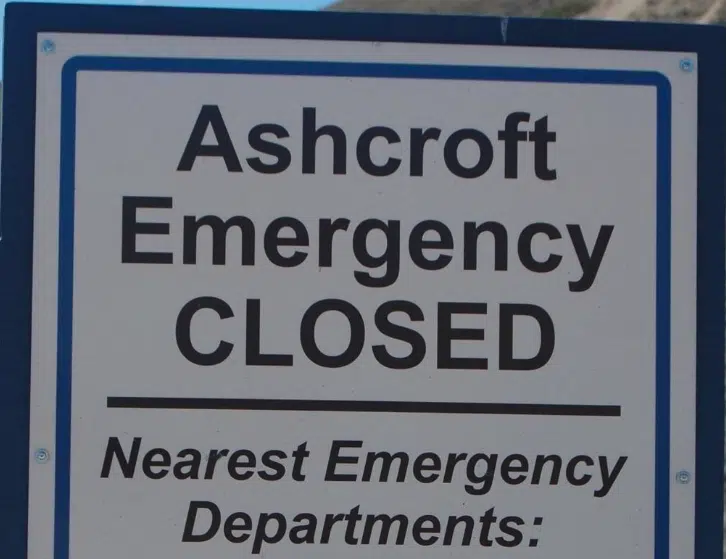 For the second time in one week the emergency department at the Ashcroft Hospital and Health Centre will be closing overnight Sunday.
Bev Grozler is the manager of Thompson Cariboo rural areas for the Interior Health Authority.
"It begins Sunday night July 1st at 8:00 pm and we re-open the following Friday at 6:00 pm."
The Centre is usually only open on weekends.
She says the closure is due to the unavailability of nurses to cover shifts.
Grozler says people needing emergency attention can go to Royal Inland Hospital, an hour away in Kamloops, the Lillooet District Hospital or the Nicola Valley Hospital in Merritt.