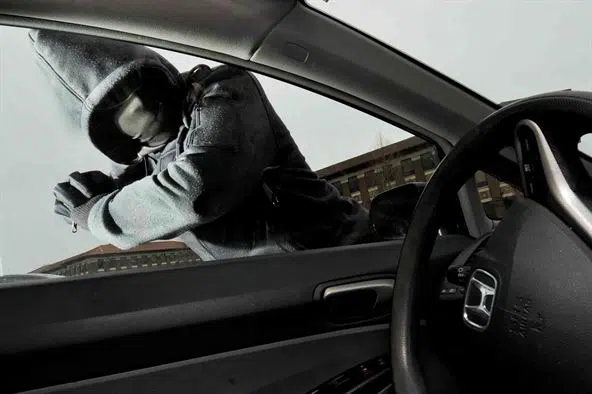 Kamloops RCMP working to prevent car thefts this month.
Corporal Jodi Shelkie says officers will be visiting neighbourhoods to increase awareness of auto crime.
"And they're going to be filling out these auto crime prevention notices, and leaving them on the windshields of every vehicle. So all the vehicles will be given a notice, either thanking them for securing their vehicle properly, or advising them how they can deter auto theft."
She adds, some basic tips to avoid having your car broken in to are not leaving keys, change, or other valuables in your vehicle, lock doors and windows, and call the police if you see any suspicious activity near a car.