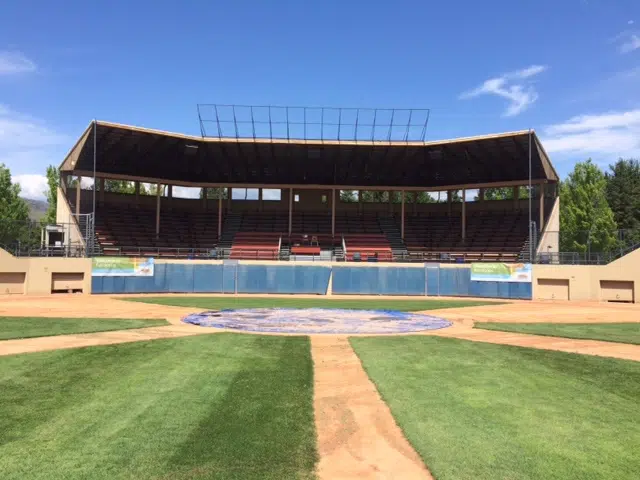 A number of Kamloops area sports fields including Norbroc Stadium, have been closed due to recent heavy rain and flooding.
The City of Kamloops made the decision to close the baseball fields at McArthur Island Park Monday, though they have since re-opened according to Parks and Civic Facilities Manager Jeff Putnam.
Norbroc Stadium, which is the setting for the Kamloops International Baseball Tournament (KIBT) which begins on Thursday, should be re-opened in time.
"It will remain closed on a day to day basis as will all of the soccer fields" Putnam says. "The weather is going to be on our side this week and we have probably the top turf maintenance crew in all of Canada and I know they're putting all the resources into getting Norbroc ready and it will be ready."
Tuesday afternoon the city announced additional closures of the Pacific Way soccer and slo-pitch fields, as well as the West Highlands soccer fields and McGowan Park slo-pitch fields.
All the fields will be assessed on a daily basis.
He says as well as posing a risk of permanent damage to the turf, flooding or flood damaged fields can pose safety risks.
Putnam calls the closures an unfortunate but necessary decision.