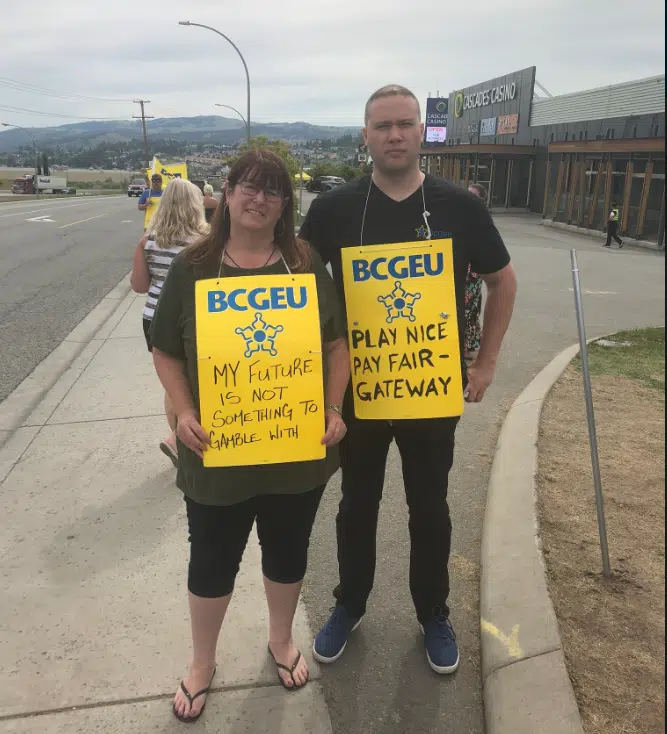 The president of the BC Government Employees Union says some picketers have been hit by vehicles entering the Cascades Casino in Kamloops as the strike enters its second week.
"If you are going to cross please stop hitting our picketers. These are human beings they need to go back to work."
Walking the line in Kamloops today Stephanie Smith says picketing has become a major safety issue.
"We have had one who has had to go to the hospital to be checked out, fortunately they are OK. Any time it comes between a car and a pedestrian the car is going to come off better than our pedestrians. They have the right of way to cross the driveway and we just ask cars to respect that."
The union and parent casino company Gateway are entering three days of mediation today.
Wages is the number one issue for the 700 workers at four casino locations including Kamloops.