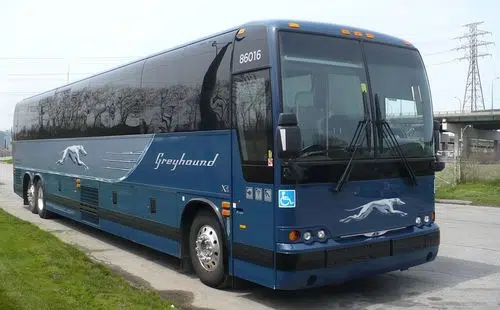 Greyhound Canada says it is ending its passenger bus and freight services in Alberta, Saskatchewan and Manitoba, and cancelling all but one route in British Columbia, an American-run service between Vancouver and Seattle.
Greyhound Canada senior vice-president Stuart Kendrick says the company is dealing with a 41% decline in ridership since 2010, persistent competition from subsidized national and inter-regional passenger transportation services, the growth of new low-cost airlines, regulatory constraints, and the continued growth of car ownership.
As Greyhound Canada ends operations in Western Canada a former driver now Cache Creek mayor and TNRD chair says it will be small town B.C. that will pay the price.
"I am not surprised. When I was with them and made various suggestions for improvements to the operation they didn't listen and they are still not listening."
John Ranta says Greyhound is paying the price for not adapting to the times with its parcel delivery business allowing a variety of courier companies to strip away a once lucrative business.
Ranta says it is unfortunate Greyhound is packing it in noting it will be rural residents who will be hit hardest.
"There is a significant erosion of the mobility of people who live in smaller communities to be able to get to the larger centers whether it will be for doctors appointments or dentists. It is going to make it much more difficult. People will be more dependent on their friends and family for rides to the
That said Ranta adds with short term pain comes long term gain with smaller more mobile bus businesses filling the void more user friendly options.