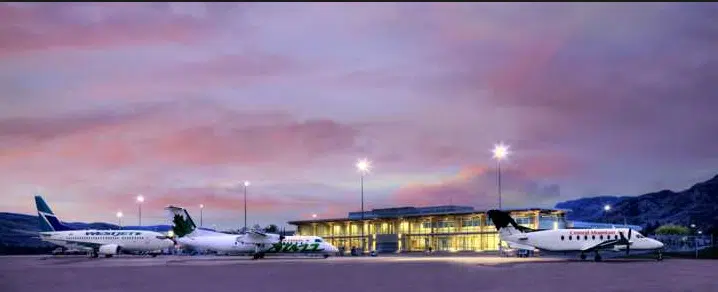 The Kamloops Airport continues to fly high.
The Director of Airport Operations Jeff Scherban says the number of travelers using YKA during the first six months of this year soared to 170,000, up more than 5% from the same time period in 2017.
Scherban says in fact May and June were record months due to many factors including more flights.
"We had a record Q2 for 2018 which is out best Q2 ever. We saw 77,389 passengers coming through the airport in April, May, and June and that's a record represents a 4.2% increase in passengers traffic through our airport."
Scherban says at this rate Kamloops will rack up a healthy 325,000 passengers for 2018.