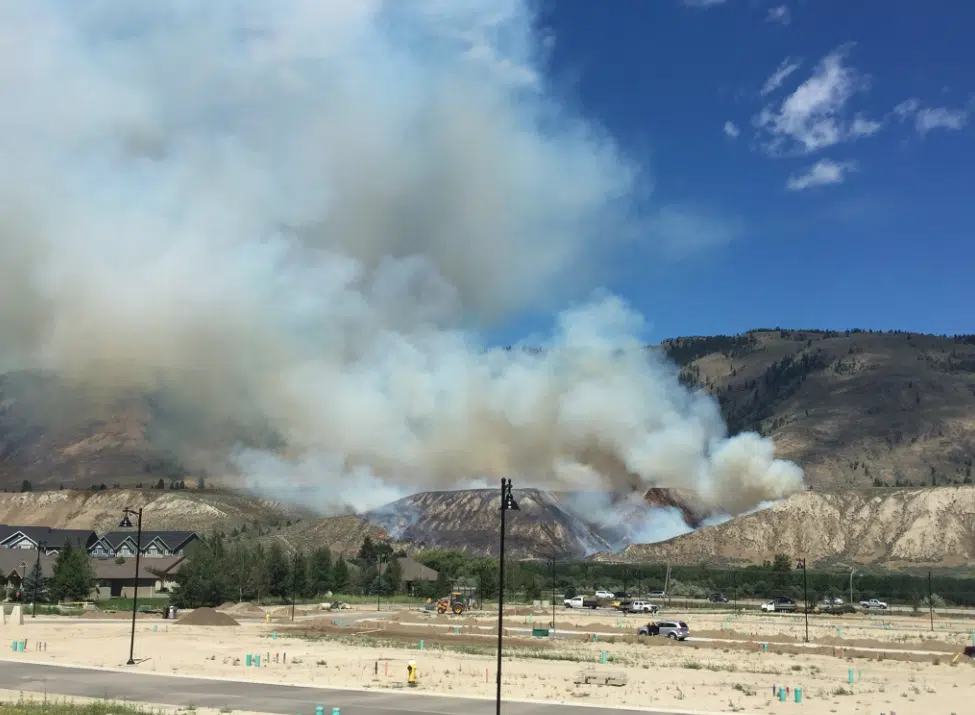 Major progress was made on a fire on the Kamloops Indian Reserve.
The blaze began after 11 o clock this morning and at last report, was mapped at 380 hectares, mainly in the hills above East Shuswap Road.
Kamloops Assistant Fire Chief Dan Sutherland says East Shuswap road was re-opened and Sun Rivers is under no danger with no alerts or orders.
"The fire is largeley knocked down in the areas that threatened homes on the valley floor. The fire is progressing up the side of the Mount Paul and Mount Peter area, and going to the north, but B.C Wildfire Service is actioning that."
Kamloops Fire and Rescue crews are remaining on the scene overnight along with about 50 BC Wildfire firefighters.
He says an evacuation alert for six properties will remain in effect overnight.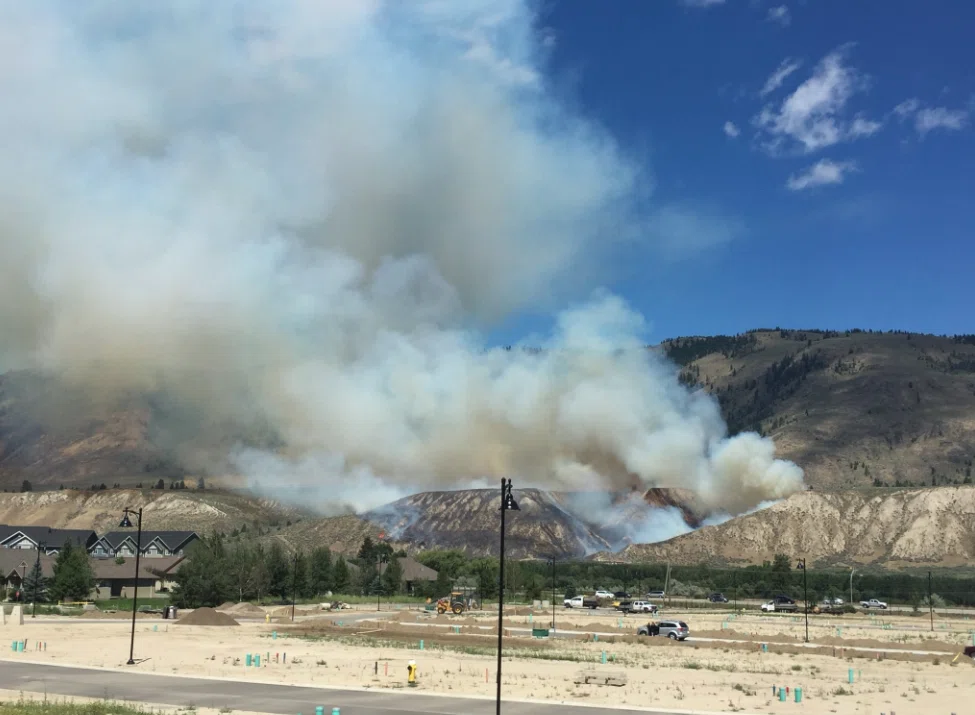 More to come.[/vc_column_text][/vc_column][/vc_row]