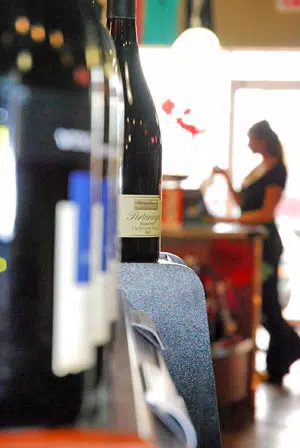 The B.C Government Cannabis stores will look very different than their liquor counterparts when marijuana becomes legal on October 17th.
Viviana Zanocco, with the B.C Liquor Distribution Branch, says for one there will be no product within arms reach of  customers so they won't be able to browse for cannabis the way they do for a bottle of spirits.
Zanocco says the other major difference is in a liquor store you are asked for ID on purchase when you exit, in the cannabis stores it will work the other way around.
"Our biggest thing is to make stores safe and keep minors out. We want to make sure that cannabis does not fall into the hands of youth. So we have a lot of social responsibility training. To that end we will have to have in every store two pieces of ID to get in. Right now in a BC Liquor Store you are asked for two pieces of ID if you look under 30. For cannabis, it is going to be two pieces of ID just to get in the door."
She says there is now a mad rush to staff the store and train employees for legalization, with the Kamloops store being the only one government store in the province on October 17th.