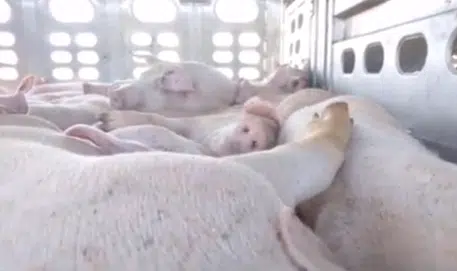 An online video showing a crowded pig transport truck in the Kamloops area has sparked an animal rights investigation.
One of the organizers with the Kamloops Animal Rights Movement and Advocacy group, Kira Blaise says after seeing the pigs laying on top of each other, apparently suffering from the heat in the truck, they reported it to the Canadian Food Inspection Agency, and the Alberta SPCA.
"The Alberta SPCA then forwarded the information to the B.C SPCA, and so now all three parties are in communication to conduct a thorough investigation into the problem."
Blaise adds, the investigation will look into what companies are involved, and whether the current animal transport standards need to be updated.