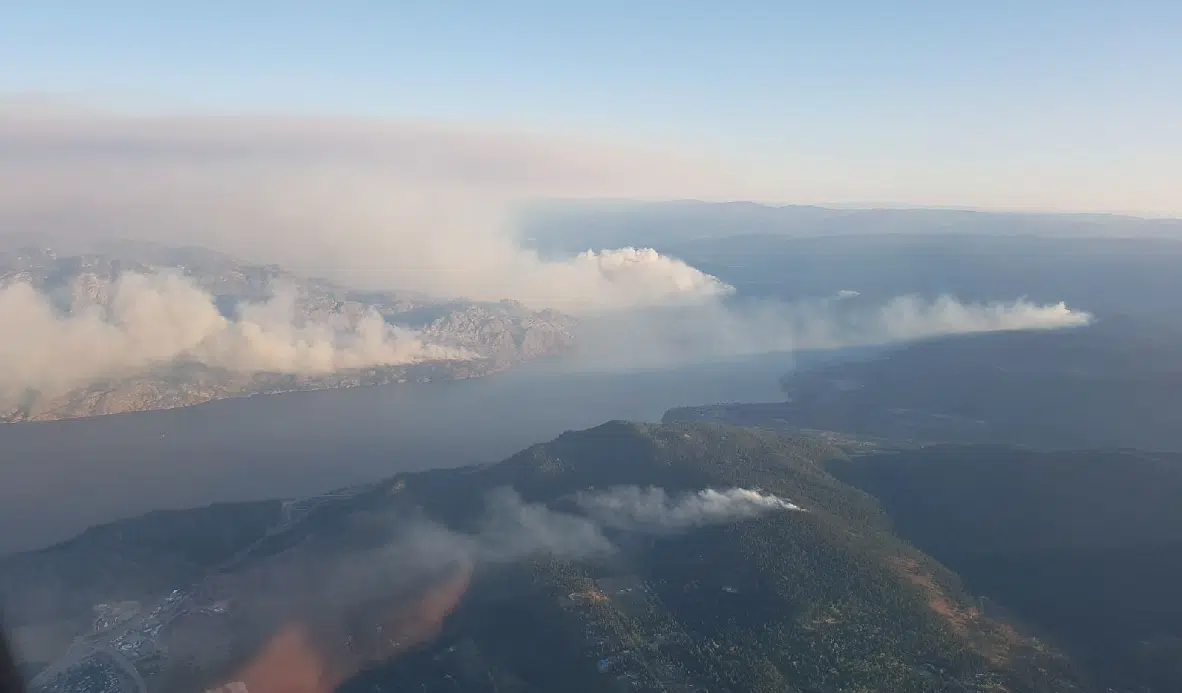 Wildfire activity has exploded across the province but especially in the Kamloops Wildfire Centre.
Fire Information Officer Claire Allen says thousands of lightning strikes have caused a challenging last 24 hours.
"Currently a 113 fires burning across B.C. total. 34 of those we discovered yesterday. Either new starts or still remnants from that intense lightning storm over much of the interior of British Columbia. We had about 6,000 lightning strikes resulting in approximately 65 new wildfires."
Allen says the two biggest fires in the Okanagan are the Good Creek and Mt. Eneas wildfire, with the latter causing evacuations.
"Certainly saw quite a bot of growth on those fires yesterday and very smoky skies around the Okanagan."
The Mt. Eneas wildfire more than doubled overnight to about 500 hectares this morning.  It is threatening structures.
The Central Okanagan Emergency Operations Centre has issued evacuation orders for properties south of Peachland due to the Mt. Eneas fire.
A reception centre has been set up in West Kelowna for evacuees.
A evacuation alert has been issued for homes south of the City of Kelowna's boundaries due to the Good Creek fire.
Highway 97 between Peachland and Summerland was closed due to fire activity, it re-opened this morning to single lane traffic.