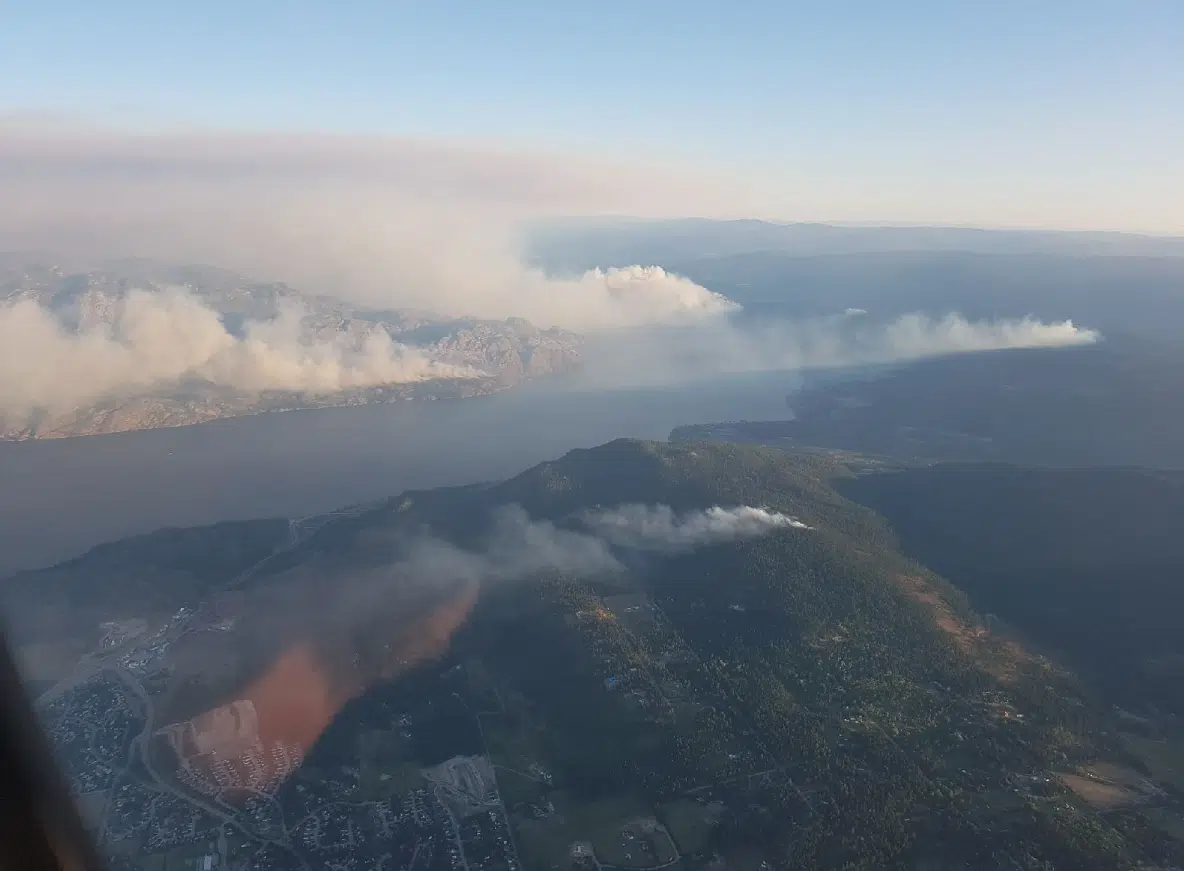 Close to 2,000 homeowners are either on evacuation alert or order as wildfires rage in the Okanagan.
he Central Okanagan Regional District declared a state of emergency and then put another 596 properties in the Peachland region on evacuation alert earlier today as the Mount Eneas blaze grew to 1,000 hectares.
BC Wildfire Chief Information Officer Kevin Skrepnek expects winds to whip up again this afternoon.
"We are making some progress. I don't think we have a containment percentage that we could throw out at this point. You know to my knowledge we have not had any confirmed structural loss or anything like that, but obviously having a lot of effects both in terms of the evacuation orders and alerts but also the impact its having on Highway 97, which of course in that corridor is a pretty key route."
Skrepnek says the south Okanagan corridor is the wildfire service's "main concern" right now.
While a rainstorm rolled through Kamloops Skrepnek says weather modeling does not have it going further south where it is badly needed.
The Law Creek wildfire, burning six kilometres southwest of West Kelowna is about eight hectares in size forcing an evacuation alert covering 198 homes and almost 500 people.
Skrepnek says the BC Wildfire Service is planning on recalling 200 firefighters deployed from B.C. to Quebec and Ontario earlier than expected.
He says they will return next week just in time to spell exhausted firefighters on the front lines.