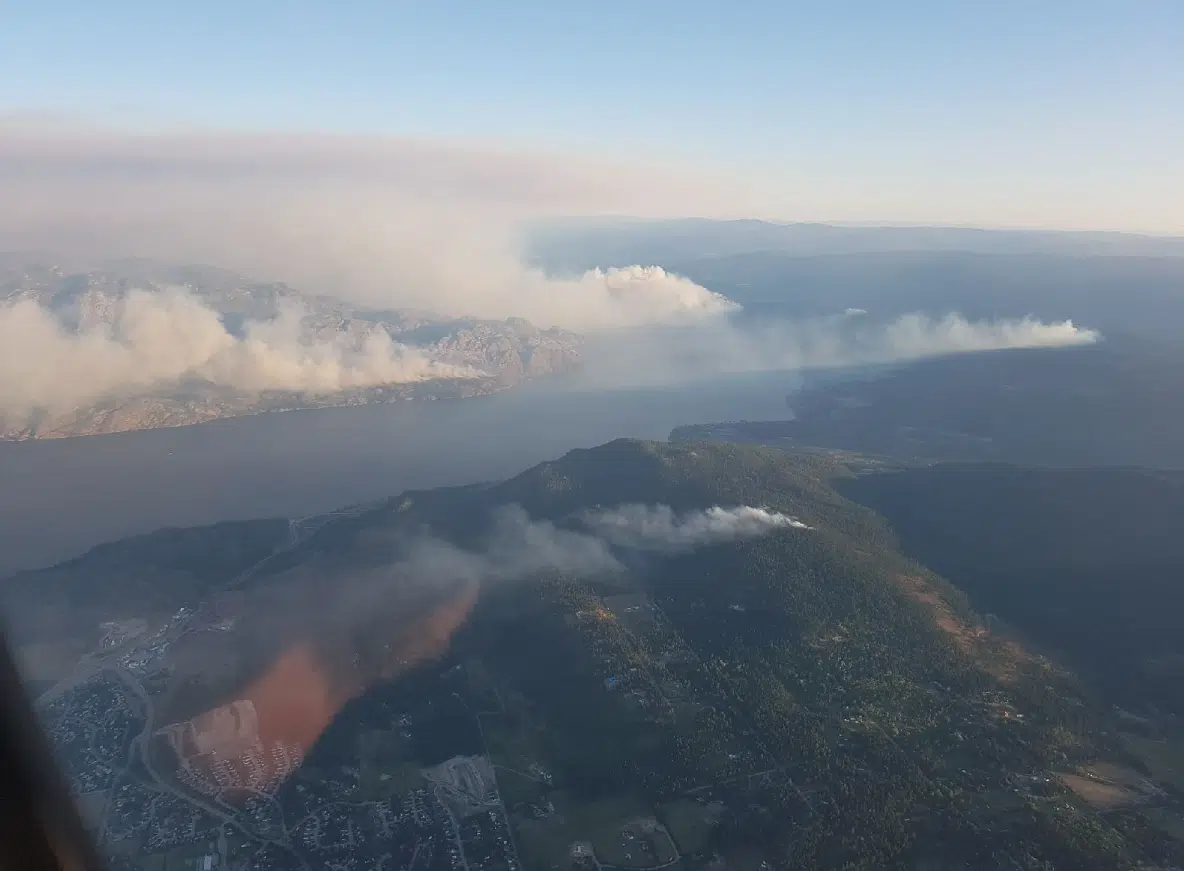 B.C Wildfire Service says crews are getting a better hold on the Okanagan fire situation.
Information Officer Noelle Kekula says firefighters are making excellent progressive on the blazes burning throughout the corridor
"Yesterday we had a lot of gains on the fires. I actually got to get up in the air and see it, and get a look at all 14 of them."
Kekula says they don't have current estimates yet, but they do know the Mount. Eneas fire has grown slightly.
"It's a ground fire, it's creeping around, the winds pick up and push it a little bit more, and that steep terrain, it just carries it, up and down the terrain."
She says they do have some recommendations for people during this hot and dry weather.
"For anybody, if they see helicopters bucketing, and skimmers skimming on the lake, and you happen to be out on your boat, stay away. Let us do our fire operations."