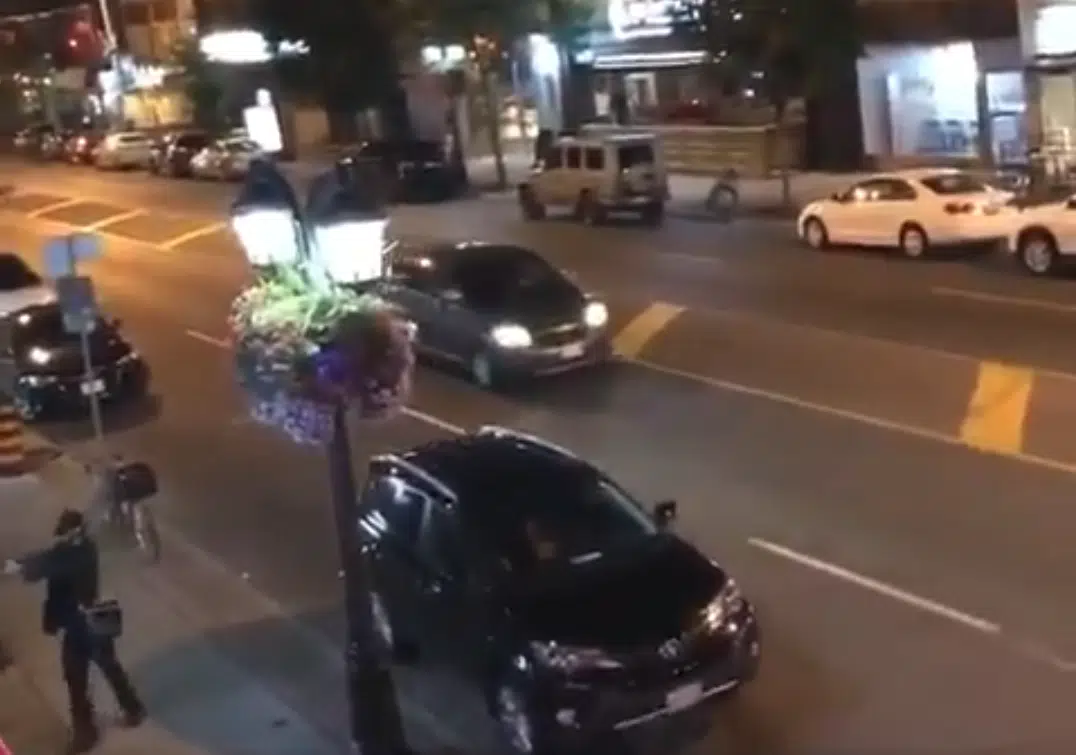 Toronto Police are now saying three people are dead, including the gunman, after a shooting in the city's Greektown neighbourhood.
One of the victims of the Sunday night shooting was a nine-year-old girl who was rushed to hospital in critical condition.
It is unclear at this point if she is the second victim or not.
Toronto Police Chief Mark Saunders says it began around 10:00 p.p. Sunday night near Danforth and Logan Avenues when a man began firing indiscriminately while walking down the street.
Saunders says the man was using a handgun.
He did not specify how the suspect died only that he was found dead after an exchange of gunfire with the police.
Toronto Mayor John Tory who also spoke to reporters at the scene called the shooting a "despicable act."
"This is a tragedy and on behalf of all Toronto residents, we are extending our prayers to all the innocent people attacked tonight, their families and their friends."
Police say the suspect was a 29-year-old man.
At this point we do not know his name or what his motive was for the shooting.
In all 14 people were shot.
My thoughts are with everyone affected by the terrible tragedy on the Danforth last night in Toronto, and may the injured make a full recovery. The people of Toronto are strong, resilient and brave - and we'll be there to support you through this difficult time.

— Justin Trudeau (@JustinTrudeau) July 23, 2018