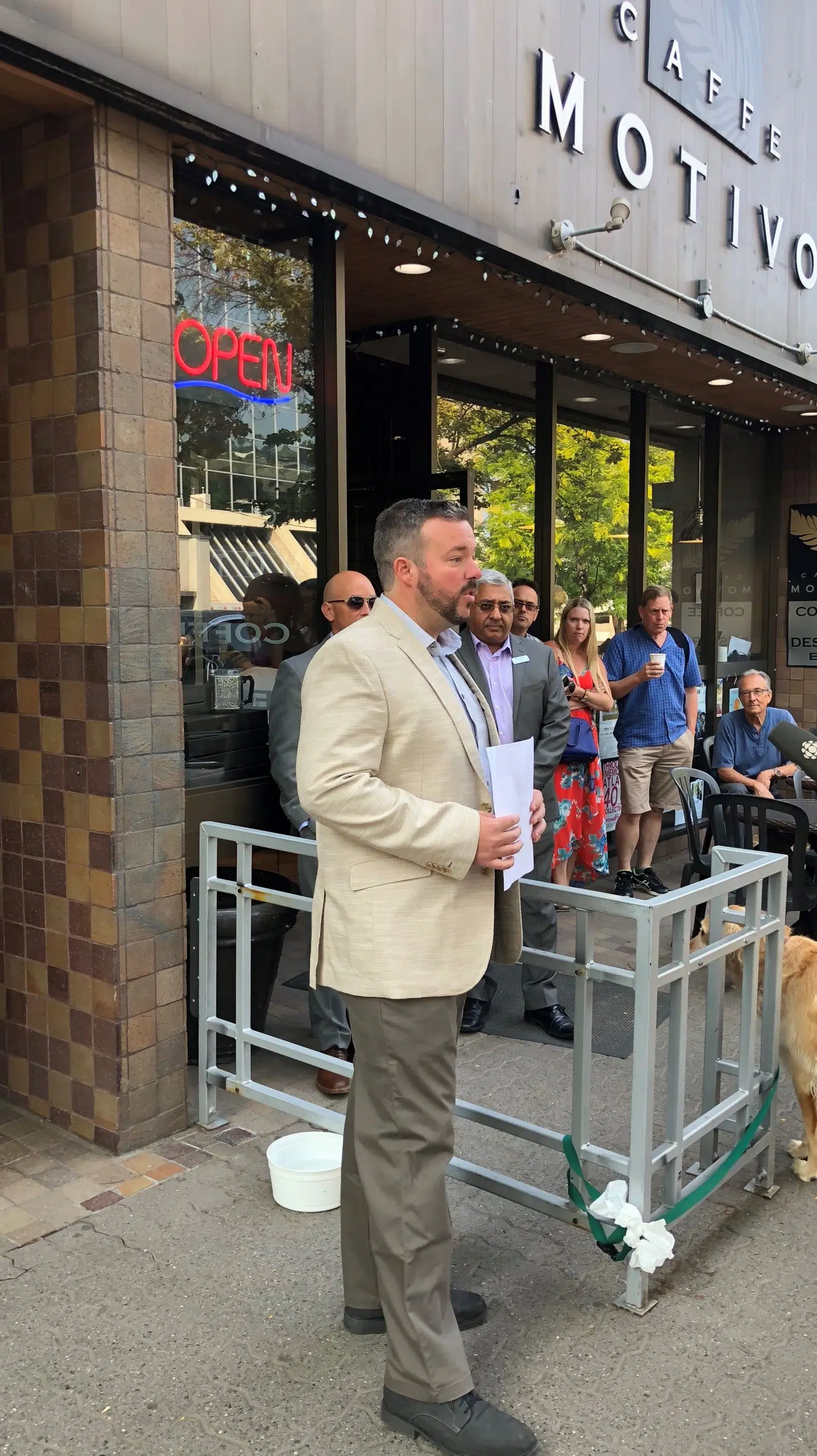 Former President of the Kamloops Central Business Improvement Association announcing his plans for a second run at council.
After missing the mark in his 2014 run, Mike O'Reilly, says this time around, he plans to focus on business growth and affordable housing.
"It's great to see that real estate prices are going up, and home sales are going up, but its getting harder and harder to live here."
He says there also needs to be consideration for all areas of the city.
""I think the Performing Arts Centre was a very eye opening experience to see how there was communities and neighbourhoods that voted against something that maybe was good for the city, but not for them. And I think there's a lot of neighbourhoods that are kind of butting heads. And its for everyone to understand that what's good for a specific neighbourhood is good for the city as a whole. And making sure that a neighbourhood isn't forgotten. So whether its Barnhartvale, Rayleigh, or Westsyde, its important that all communities are looked at the same."
O'Reilly says he'd like to see council needs to be more decisive.
"Too many votes going to a 5-4 split. That's hard to find some general direction and vision. And that's one of my strong suits, is bringing people together at the table, and getting to one common decision."
This year's civic election- set for October 20th.