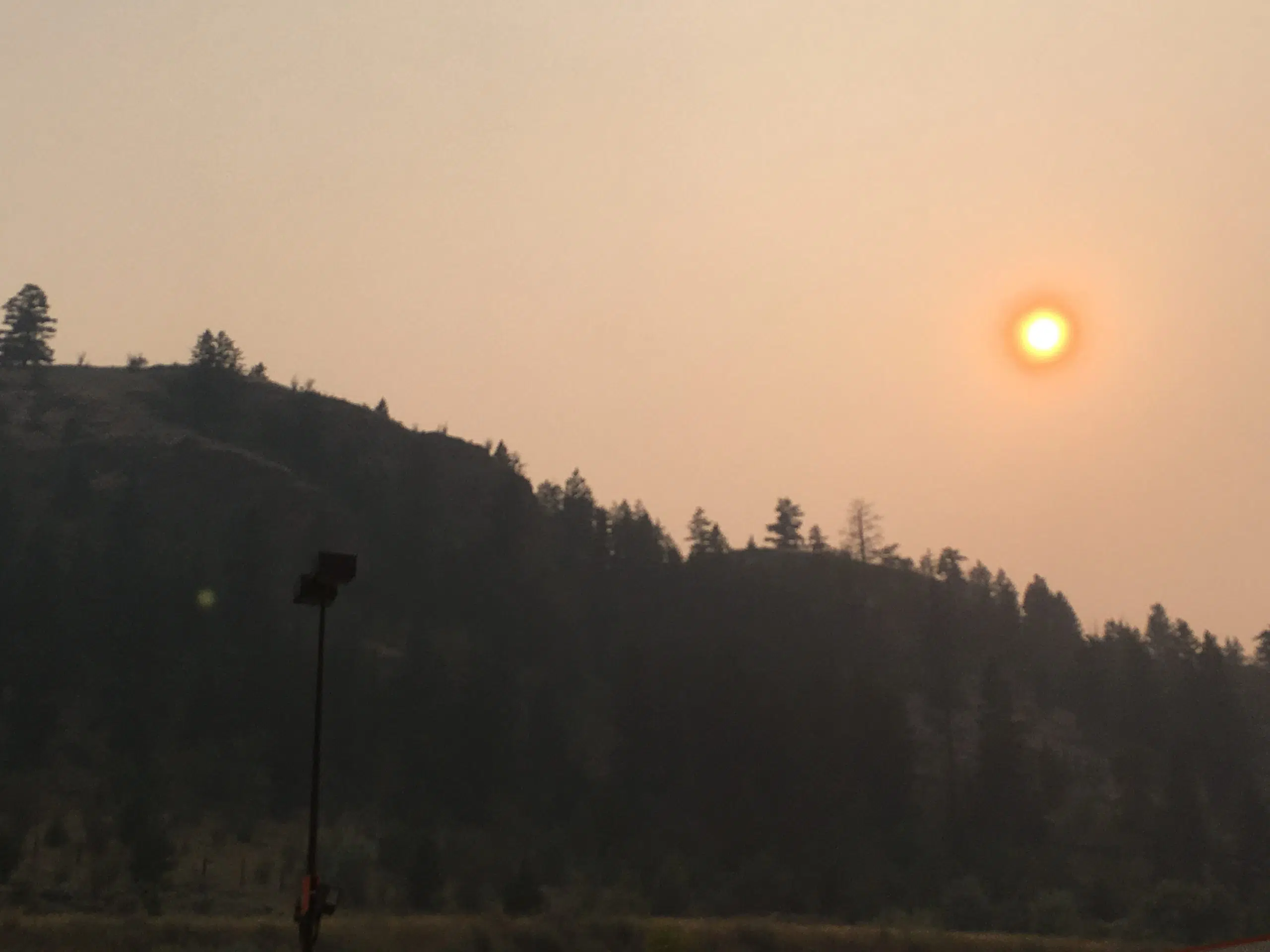 Environment Canada has issued a smoky sky advisory for the Kamloops area.
Forecaster Lisa Ervin says air quality warnings are posted across parts of Southern B.C, as the elderly, youngsters and those with heart and lung problems urged to avoid exposure.
"But its really for local smoke generated by a fire near Spences Bridge hat broke out about two days ago."
The Weather Office has posted heat warnings for the northeastern corner of the province, inland sections of the North and Central coasts, the Fraser Canyon and the entire inner South Coast, including much of Vancouver Island, Victoria, Vancouver and the Fraser Valley.