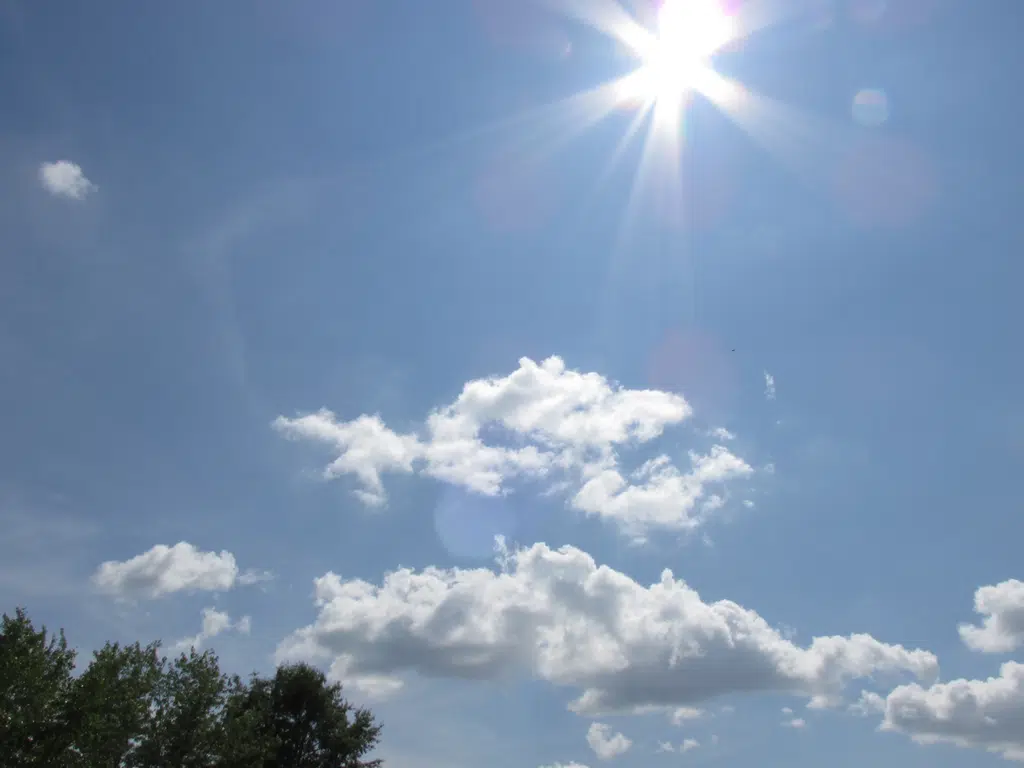 Environment Canada has issued a heat warning and smoky sky advisory for Kamloops Forecaster Lisa Ervin says Kamloops has already seen temperatures in the low 30's, just above the average.
"With the risk of a high pressure system moving inland over the weekend temperatures are set to increase to about 35 or 36 degrees which is about six degrees above normal."
Ervin says the smoke index is at four out of ten in Kamloops.
"It is a moderate risk so folks that have chronic illnesses are sensitive to poor air quality are going to want to find ways to reduce strenuous activity outdoors."
Relief from the heat is not expected until at least early next week when showers could arrive for parts of the Okanagan and Interior.