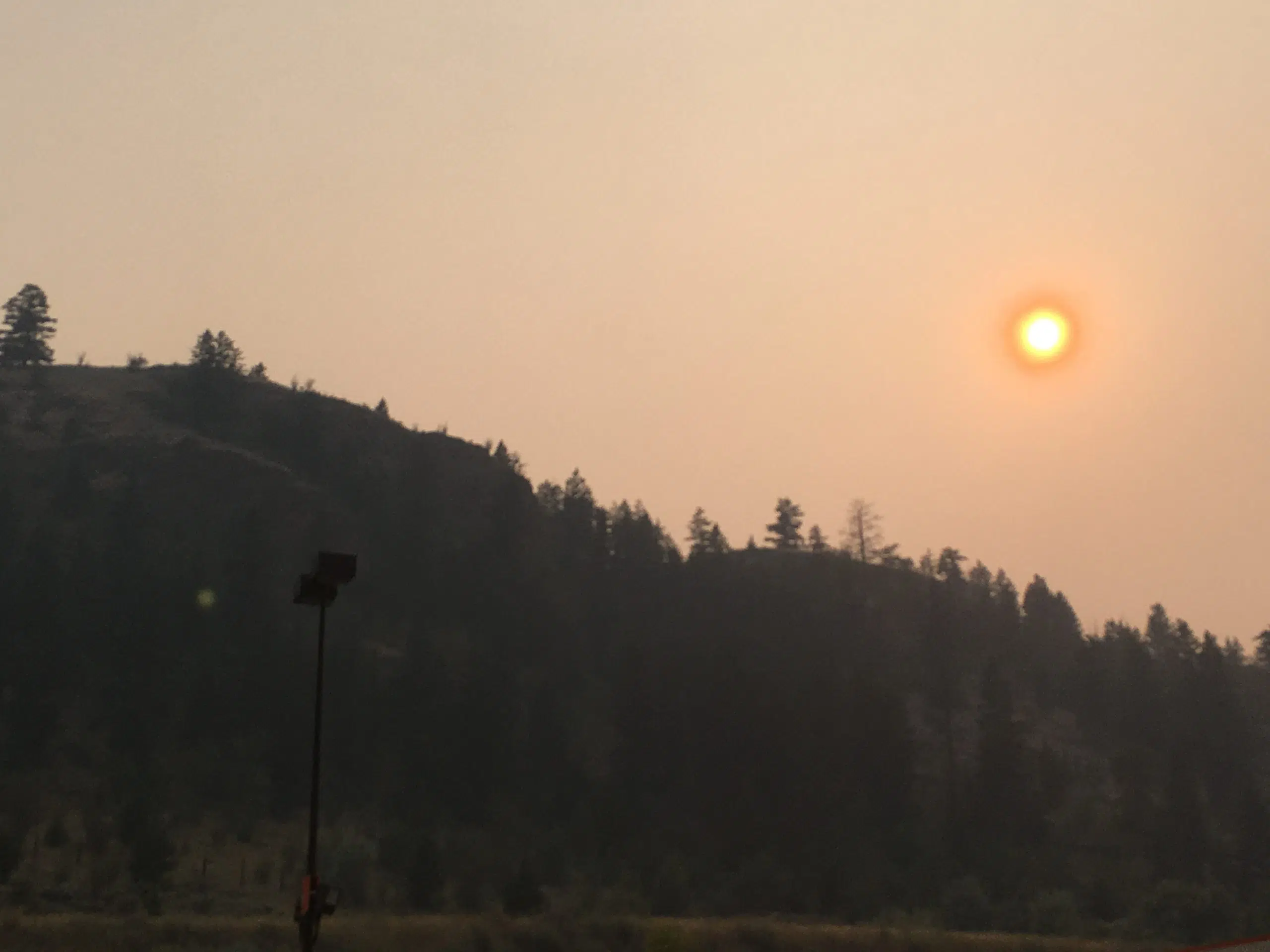 A Special Air Quality Statement due to wildfire smoke remains in place in Kamloops.
The Air Quality Index in Friday afternoon was three out of ten which officials say represents a low risk.
But the Ministry of Environment & Climate Change Strategy notes readings can vary greatly from neighbourhood to neighbourhood, and can change quickly.
Air Quality Specialist Ralph Adams expects the smoke to dissipate over the next 48 hours.
"The levels that we are seeing in Kamloops are far far lower than we saw during the fire last year mainly because the smoke has had a long time to dissipate."
TRU Professor Michael Mehta worries about the health impacts of extended exposure to the smoke.
"This is becoming the new normal that air pollution is going to deteriorate and will continue to get worse year over year. On average it will be worse this year and that means we need to come up with other kinds activates and remedial actions to increase air quality in ways that we can."
The smoke is believed to be from massive blazes in Siberia.