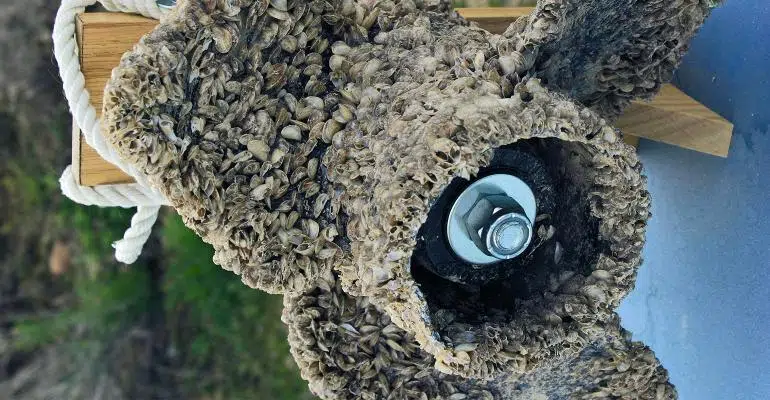 A different kind of border patrol. B.C Conservation Service cracking down on invasive mussel species coming in to the province.
Deputy Chief Conservation Officer, Chris Doyle says since April 1st they've done over 14 thousand inspections of boats and other water craft for the invasive mussels.
"675 high risk inspections were performed. Those are water craft that are coming from high risk provinces or states, those jurisdictions that already have Zebra and Quaaga mussels in their waters."
Doyle says 15 boats were found with mussels, and of them, 12 were from other jurisdictions like Ontario, Arizona, Manitoba, and Michigan.
"In addition to that, officers have been supporting those inspections stations where we have problems with people not stopping."
The invasive, Quaaga and Zebra mussels multiply rapidly and are extremely difficult to get rid of.
They can cause widespread damage by clogging pipes, contaminating drinking water, and degrading the environment.