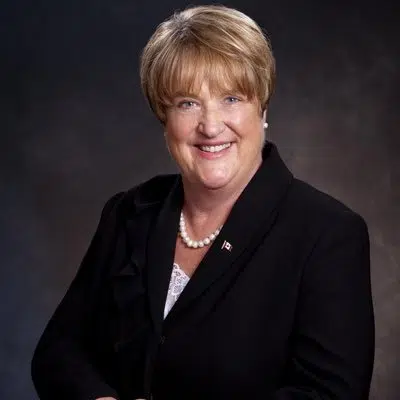 Kamloops MP Cathy McLeod will be seeking input on two key issues as she embarks on her annual summer tour of the riding next month.
McLeod says the first what to do about the pending shutdown of Greyhound service in October in Western Canada.
McLeod says its bad news for the residents of her large constituency.
"Its going to be very difficult as its going to be difficult for some of our seniors. It will be difficult for students. People going for medical appointments. I have had a number of people come into the office to express what will be the challenges with the loss of the service."
McLeod would also like the softwood lumber talks with the United States to restart.