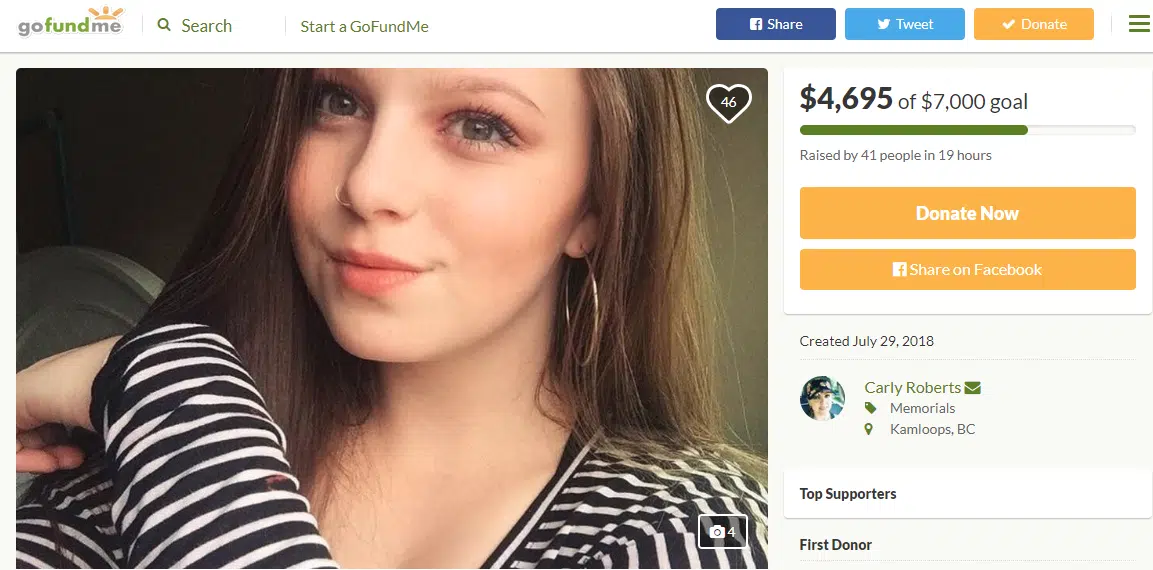 Kamloops School Board is working to support grieving staff and students, after a 17 year old NorKam student accidentally overdosed this weekend at a Kelowna music festival
Kelowna RCMP responded to the Centre of Gravity venue Friday night for a medical emergency, however the girl, identified as Adison Davies, eventually passed away after being taken to a nearby hospital.
Board Chair Meghan Wade says the district has suffered a tragedy.
She says while it is summertime, they are reaching out to staff and students.
"And when September comes back in, the district will of course be doing our best to accommodate staff and students so impacted by this event."
Police say an investigation is ongoing, but they do not believe there was any criminality involved.
A Go Fund Me campaign has been launched to help the family of Davies, with almost half the fundraising goal raised in just 19 hours.