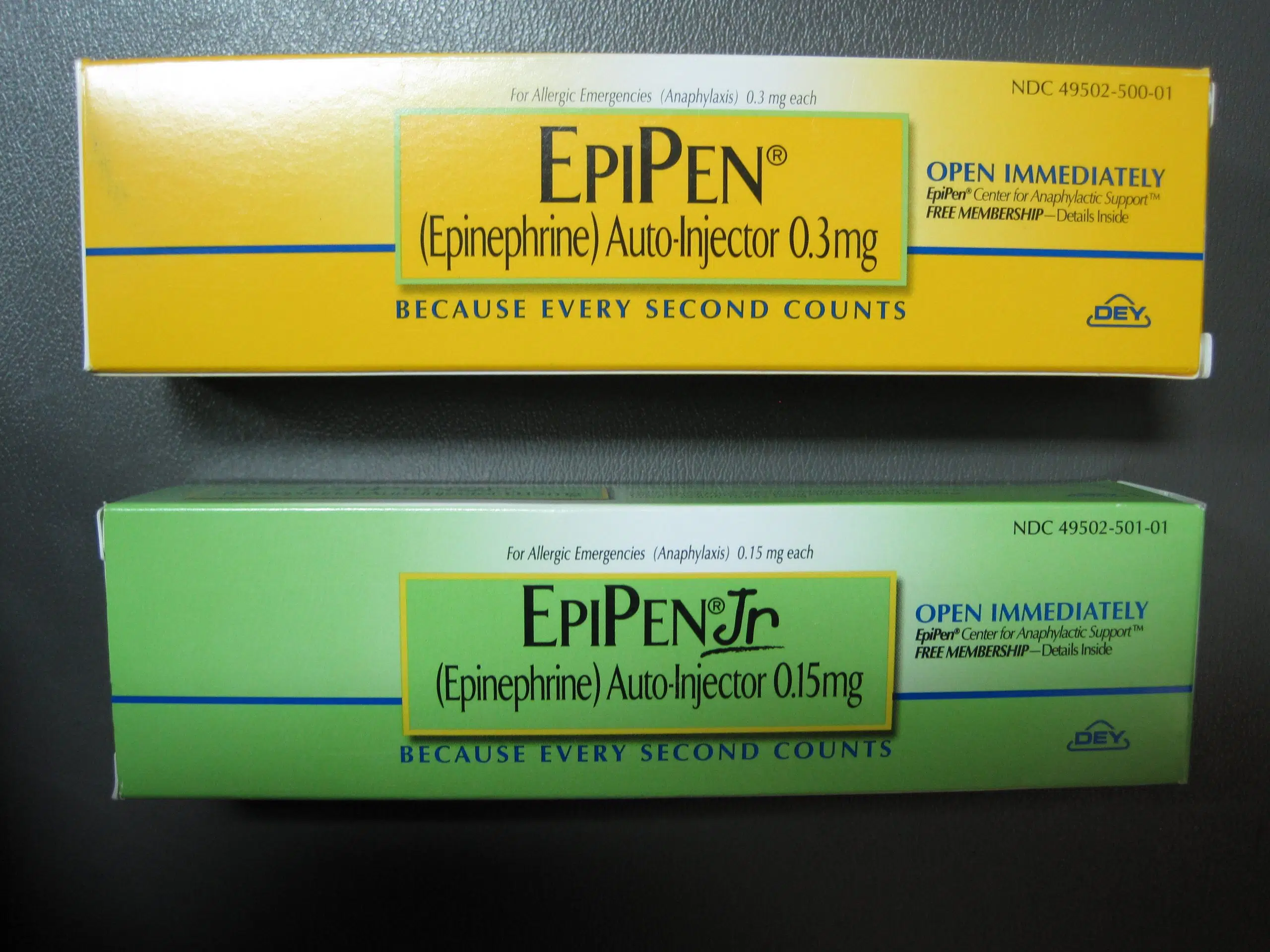 Health Canada has some advice as the current Epi Pen shortage gets even worse.
Chief Medical Advisor for Health Canada, Dr. Supriya Sharma says the supply constraints have been worsened by more manufacturing delays.
"So there's a few things that we're asking people to do. One is, go and find your Epi-Pen, check it, check the expiry date. We always say, take a look at the fluid that's in the canister, and make sure its clear. So if its coloured or cloudy, don't use that product."
However, Dr. Sharma says, if you do find yourself experiencing an allergic reaction but your medication is expired, using an expired Epi-Pen is still better than nothing.
She adds, a shipment should be sent out by the end of August, which should ease the shortage slightly, but they are expecting reduced supplies to last until the beginning of next year.