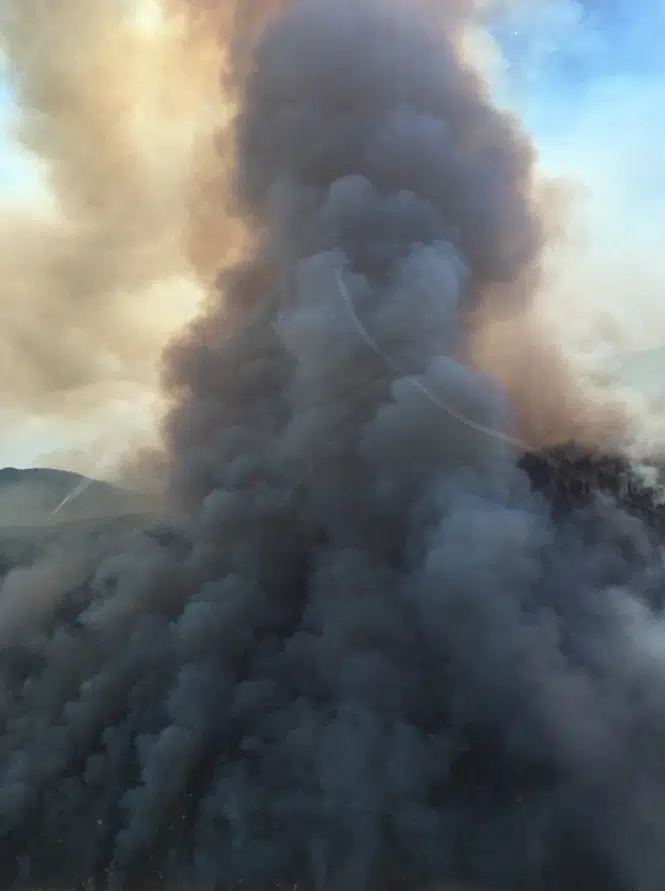 Lightning is causing havoc on the wildfire front.
Fire Information Officer Ryan Turcott says wildfire situation is "evolving" with an explosion of new fires across the province.
"We saw quite the uptick in wildfire activity. It was lightning driven. To put it into perspective yesterday alone 132 new wildfires started across the province. With the majority being from lightning."
Turcott says a look at the weather forecast is not providing much in the way of reassurance.
"With more lightning in the forecast, we are certainly expecting quite a bit today, that also means more wind as well. When you have more intense winds that can sometimes drive fires to move a bit quicker."
He says the Snowy Mountain wildfire near Keremeos has doubled in size for the second time in 24 hours.
"Actually right now we are estimating it to be closer to 6,125 hectares in size and all of this was wind driven. What I can tell as well about that fire is that the Regional District of Okanagan Similkameen did issue a precautionary evacuation alert for 481 properties around Cawston and the Keremeos area."
In the last 24 hours there have been 16 new fire starts in the Kamloops Fire Centre.
At this point Fire Information Officer Nicole Bonnett says the fires appear to be small because they started overnight.
She says some are along the Highway 97 corridor towards the Okanagan and six are between Clearwater, Blue River, and east to Revelstoke.
One of the fires is near Kamloops near Goose Lake road off of highway 5A but is less than a hectare in size.
Another burning near Vavenby seems to be holding in size at eight hectares.
Crews are making initial assessments and divying up resources.
"So if it is in more of a remote area usually involves some sort of aircraft for an assessment. If it is closer and there is a network of forest service roads we can get crews in on the ground to do an assessment that way as well."
Bonnett says again most are believed to have been caused by lightning.