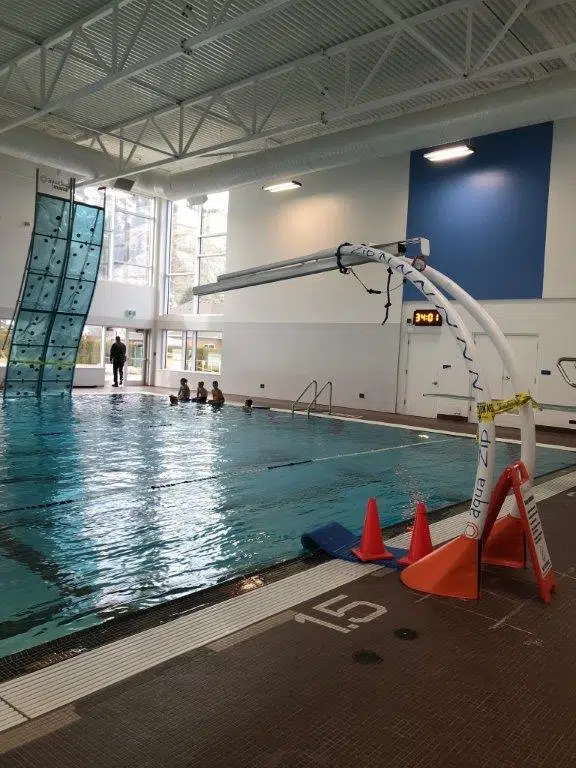 The smoky sky in Kamloops is having an impact on city operations.
Heidi Ogilvie, the Aquatics Program Supervisor says in response to poor air quality in the city and in conjunction with the necessary closure of other facilities, the City of Kamloops is extending the hours of Westsyde Pool and Fitness Centre.
"Swimming is quite an active thing so with the kids in the water they are not really cognizant of how they are exerting themselves to self regulate their exercise is very difficult so kids start coughing and having symptoms of difficulty with their breathing so we end having to get them out."
Effective today, Westsyde Pool and Fitness Centre will be open for public swimming from 11:30 AM to 4:00 PM. The fitness centre will also be open.
Brock Pool is closed today due to poor air quality.