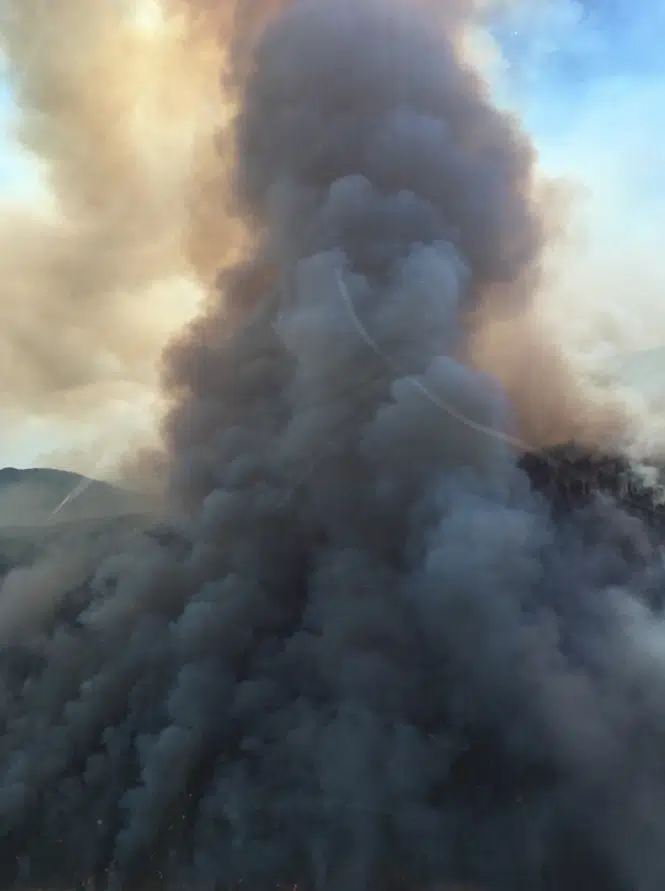 The B.C. Government has asked the federal government for help in fighting wildfires.
B.C. Public Safety minister Mike Farnworth calls the fight against the flames an "urgent situation."
The province is asking for 200 "self-sufficient personnel" to help with wildfire mop-up and patrol of contained fires with the Wildfire Service supervising and providing equipment.
They also want the Trudeau government to pony up aircraft to position firefighters and for evacuations of remote areas.
The federal government wasted no time in responding with Federal Public Safety minister Ralph Goodale and Defence minister Harjit Sajjan dispatching 200 Canadian Armed Forces troops and heavy-lift aircraft.
There are currently almost 600 wildfires burning across the province with 27 wildfire related evacuation orders putting about 3,100 people out of house and home.