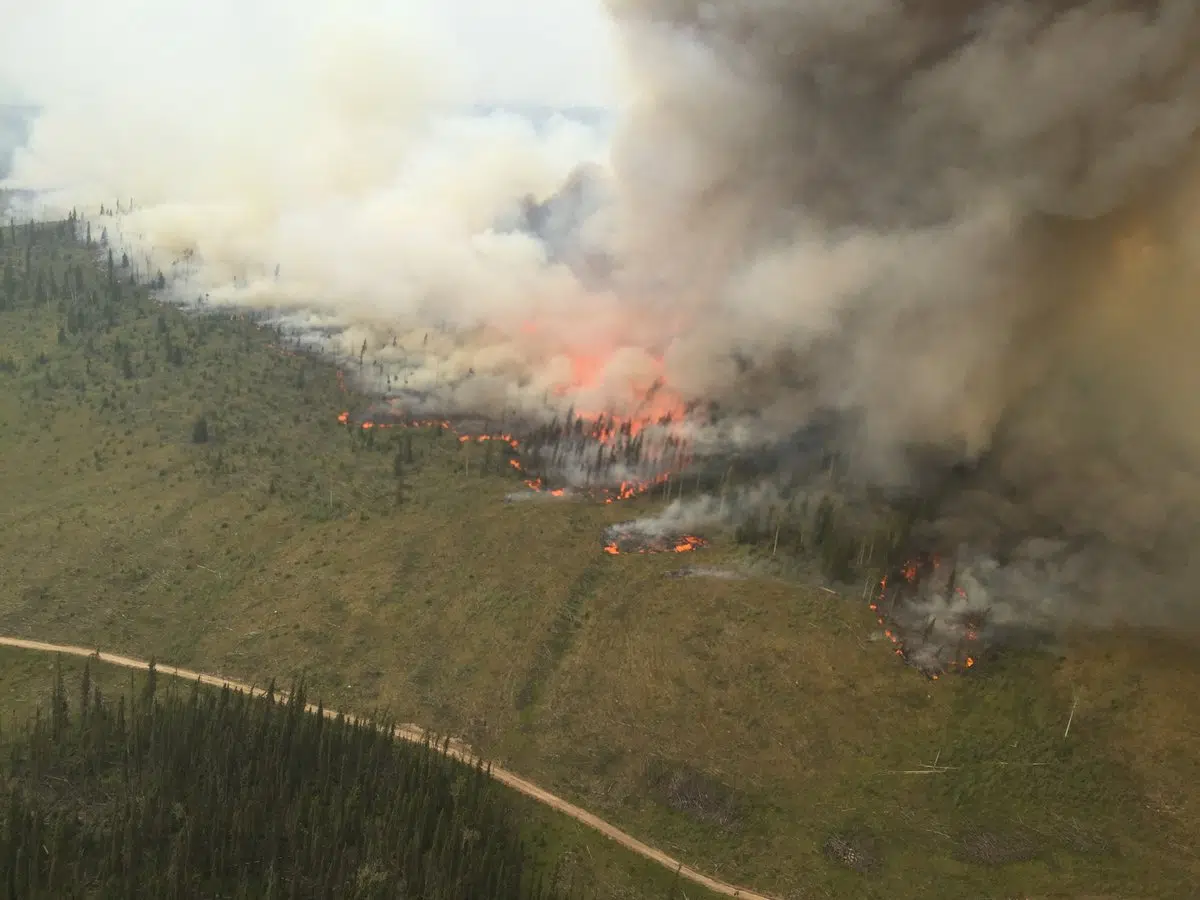 While there have been no new major wildfires over the last 24 hours the fire situation across the province remains dire.
Chief Fire Information Officer Kevin Skrepnek says firefighters are facing challenges in every corner of British Columbia.
"I think what is quite unique about this season is how spread out the activity is. From one corner of B.C. to the other things are quite active right now. All six of our regional fire centres are seeing a ton of activity. We are sitting at 571 active fires across the province right now. Well over 40 of those we would refer to as fires of note so fires that either posing a potential threat to communities or infrastructure."
Skrepnek says while temperatures have dipped and thunderstorm activity has declined the lack of rain in the forecast remains concerning.
As well, he says wind will continue to be a problem especially in the northwest sector where a number of huge fires are burning.
(Photo credit: BC Wildfire Service)