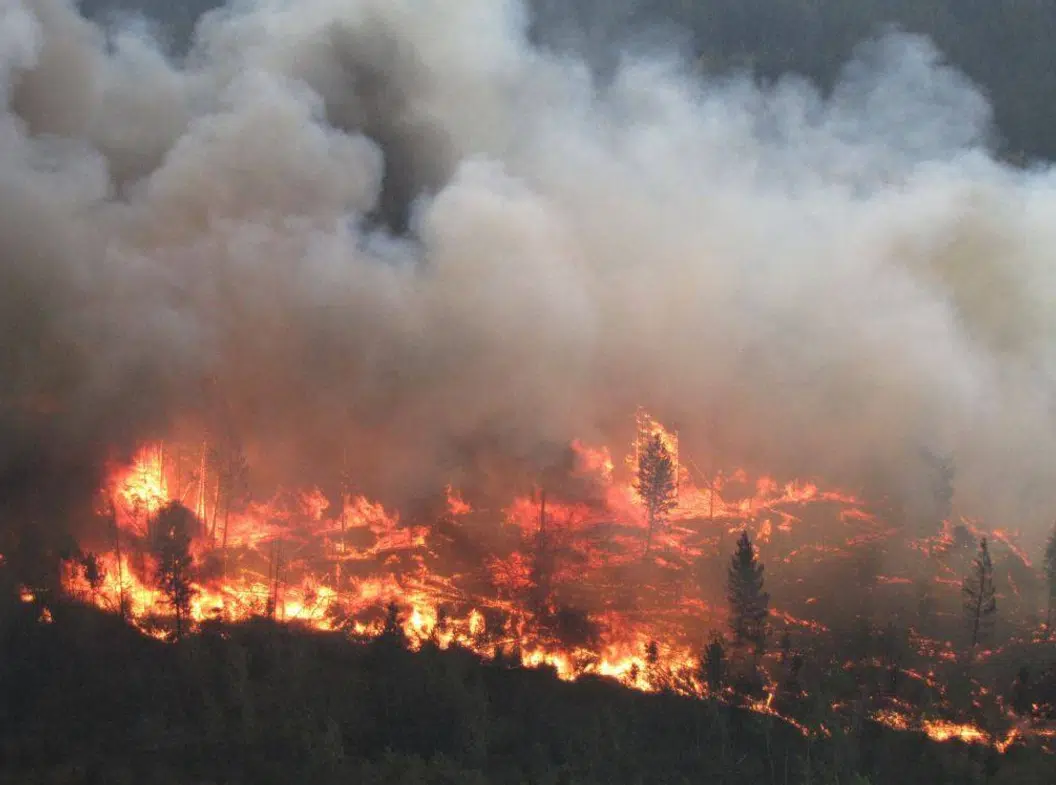 The BC Government has declared a province wide state of emergency due to the ongoing wildfire situation.
Public Safety minister Mike Farnworth says with 23,553 people on evacuation alerts, over 3,000 people forced out of their homes due to evacuation orders, and a deteriorating weather forecast it was decided to declare a state of emergency.
"This will allow extraordinary powers for the province to be able to requisition equipment. To be able to control entry to and from a particular area of British Columbia."
Farnworth says the order will remain in place for 14 days and can be rescinded or extended as needed.
He says to his knowledge this is just the fourth time a blanket state of emergency has been declared across the province due to the wildfire situation.
Forests minister Doug Donaldson says firefighters from across the province and out of the country, alongside RCMP, first responders, ministry staff, and the B.C. Wildfire Service are all working together to respond to the wildfire situation.
Donaldson says the situation around Telegraph Creek is dire with some homes burned to the ground and strong winds whipping the flames.
Chief Fire Information Officer Kevin Skrepnek says there are currently 559 wildfires burning across the province with 46 fires of note.
Skrepnek says 381,000 hectares have been burned with $214 million spent to date fighting the flames.
He says the situation remains dire with 31 new fire starts as of yesterday.
Skrepnek says the wildfire smoke clogging the air has become a concern.
"That smoke is presenting a bit of a concern for us. Of course there are some air quality issues there. Also from an operation perspective it does make it harder for us to detect new fires. We do suspect, well we can almost guarantee, that there are fires out there that have not been detected yet. Likely lightning caused fires from over the weekend."
He says the weather forecast has some expected light winds, which he welcomed as good news.
Skrepnek says there is also lightning in today's forecast something he says will be concerning considering the lightning will come with little to no rain.
He says Thursday will be a concern with higher chances of lightning and almost certainly new fire starts.
Skrepnek says there might be some good news on the wildfire smoke front on Friday with some shifts in the wind expected.
However he adds with fires burning all around Kamloops while the change in air flow might blow some smoke out it will likely just blow new smoke in.
Skrepnek says the Wildfire Service is anticipating the wildfire smoke will be with us for the foreseeable future.