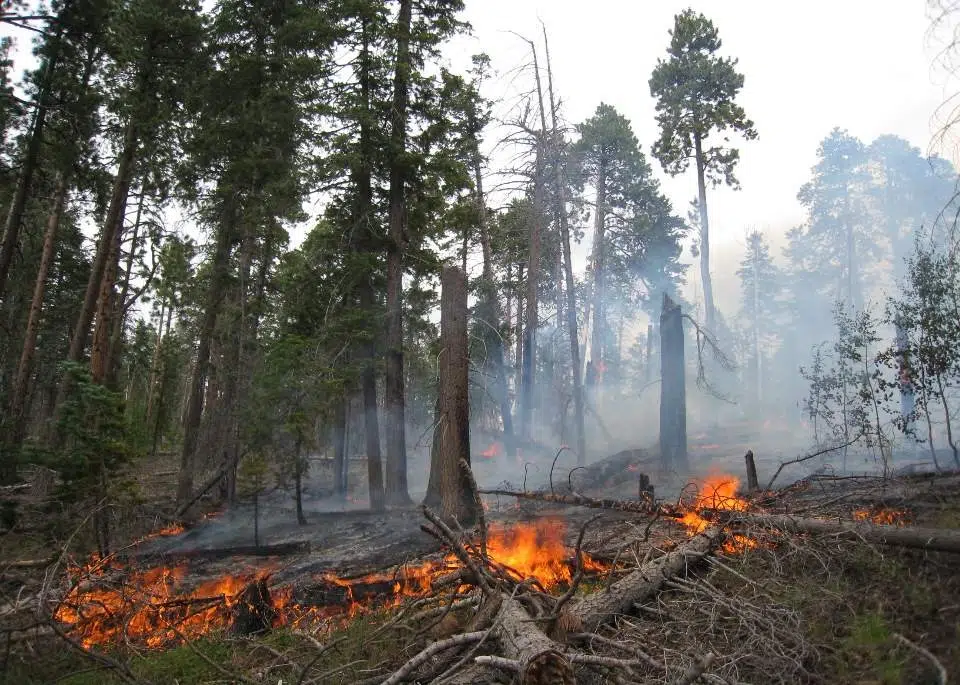 Forests Minister Doug Donaldson says the B.C Government is examining one important recommendation from the George Abbott report closely.
One of suggestions was greater use of prescribed burns with the final report noting one of the most significant periods of reduced wildfires in B.C followed years of extensive prescribed fire.
Donaldson says there will be action, but wouldn't say there will be an increase in slash burning to reduce the fire risk.
"We will have a plan for that coming up, but more burning around communities, more fuel management around communities. We have a program we are working on with the Union of B.C Municipalities that we are finalizing here, and I'm very happy that that will be part of the announcement in the fall as well."
Donaldson understands people panic when they hear more slash burning, so its the job of the B.C Government to communicate to residents quickly and provide all the information required.