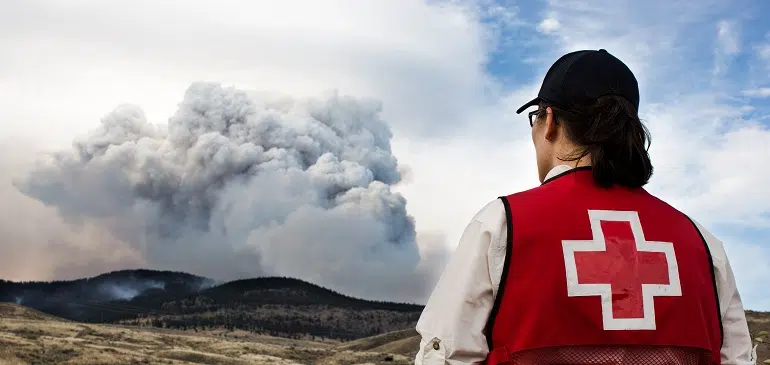 In the midst of a provincial state of emergency, the Canadian Red Cross is launching an appeal for donations to help people impacted by wildfires in B.C.
Vice President of B.C and Yukon division of the Red Cross, Kimberley Nemrava says when they launch an appeal, it means they've seen a disaster that needs a specific fund dedicated to recovery.
"What we are probably going to be looking at these funds for, is to support people when they re-enter their homes, and during that early recovery phase, that would be our first priority."
Nemrava adding, they're always accepting funds and working behind the scenes with the local and provincial governments any time wildfires are in action.
To donate, go online to http://www.redcross.ca/
(Photo Credit: Canadian Red Cross)