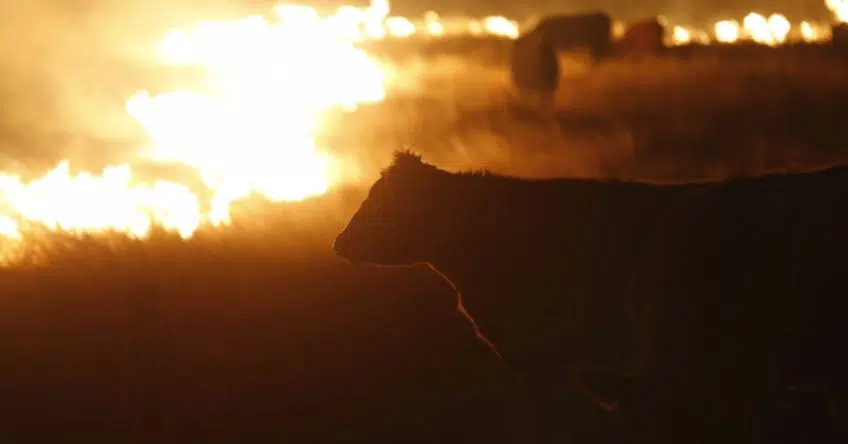 The B.C ranching industry is suffering for the second straight summer from hell as close to 600 fires are burning.
The General Manager of the BC Cattlemen's Association Kevin Boon laments the second year in a row.
"We know we lost some numbers. It's kind of the same boat last year. There are a lot of cattle out there. We certainly can't move them all. That Snowy Mountain fire that was down south. Very challenging for ranchers to get in and some of the guys couldn't get to the cattle at all."
The industry endured hundreds of millions of dollars in losses from the worst fire season in 2017.