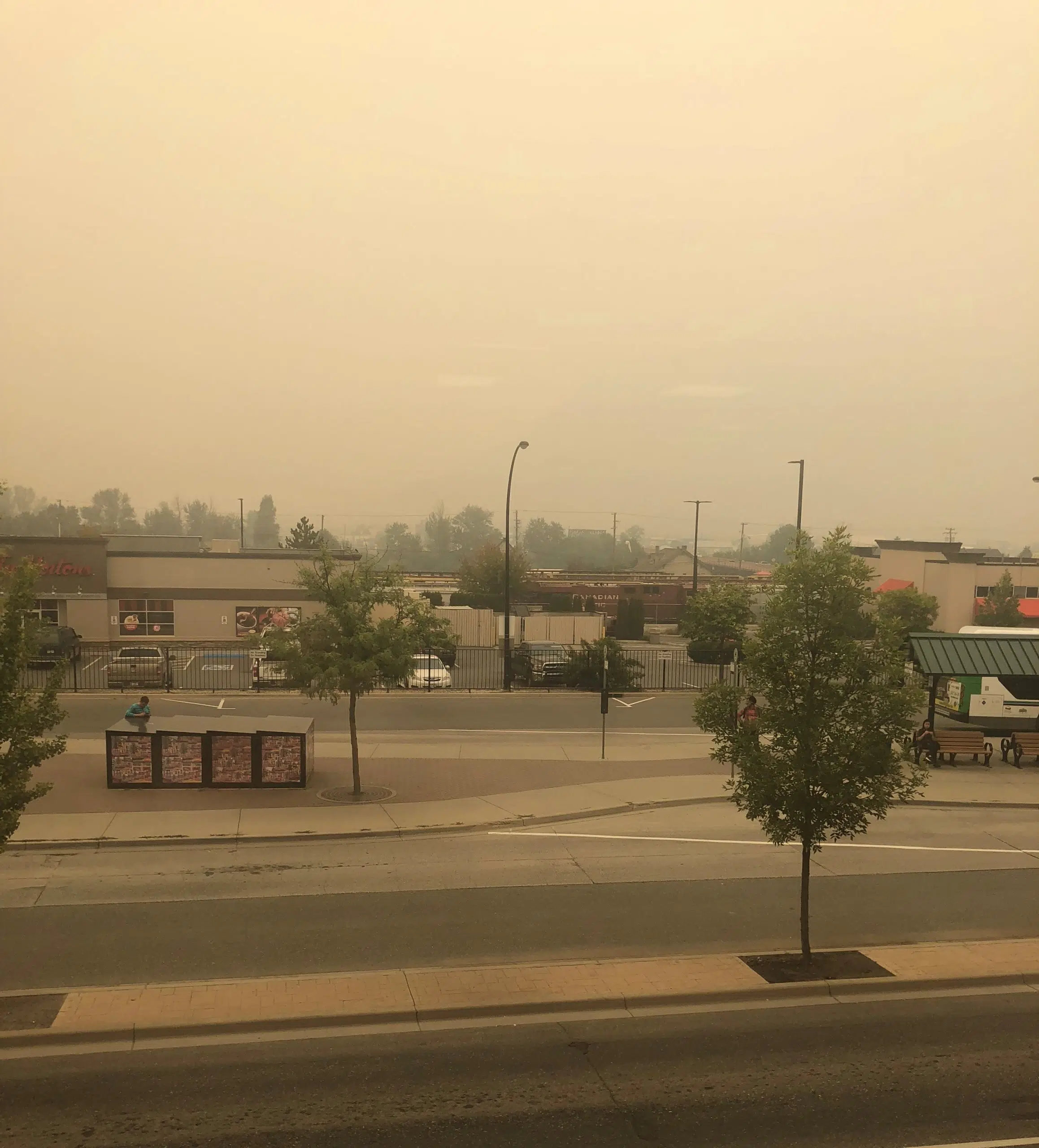 Air quality in Kamloops has deteriorated but that still doesn't compare to 2017.
Environment Ministry Air Quality Specialist Ralph Adams says in the past 24 hours, the health quality index has worsened.
Adams says the index currently reads 223, however last year that was 700.
"Values are continuing to rise. Kamloops is now in the high health risk part of the air quality health index, and the values at the various monitors are continuing to rise."
The Parliamentary Secretary for Emergency Preparedness, Jennifer Rice has announced the B.C Government would match donations to the Red Cross up to 20 million dollars.
"There's still many weeks left in this wildfire season, and we're asking all British Columbians to do their part, and follow burning bans and restrictions to prevent human caused fires."
Chief Fire Information Officer, Kevin Skrepnek says they've spent 242 million dollars so far this season on the fires.
"556 fires burning throughout the province, with 22 fires yesterday. We've had 1,864 fires to date since April 1st, that have burned an estimated, right now, 436 thousand hectares of land."
The Canadian Armed Forces has 200 soliders in mop up operations in the Okanagan.