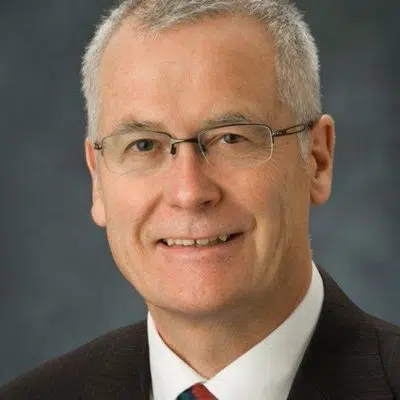 B.C.'s Forests minister is taking exception to comments from the U.S. President Donald Trump linking Canadian lumber exports to the wildfire situation in California.
Doug Donaldson is shaking his head at comments.
"Often times I find it difficult to follow the logic of the President of the United States especially in his tweets. No there is no validity to those comments as far as I am concerned. The California situation is a tragic situation but it has zero relevance to our lumber imports."
Trump downplayed the role of climate change for the fires destroying homes and taking lives in northern California.
Instead he blamed it on fallen trees left to rot on the forest floor instead of being salvaged for timber.
He then called the importing of softwood from Canada "ridiculous."
Donaldson says the claim "defies logic."
He says the United States is the largest customer of Canadian softwood and even if there were better efforts to harvest fallen wood in California it wouldn't come close to touching what is imported into the U.S. from Canada to meet demand.
Donaldson added he is not sure where President Trump is getting his information from but judging from his Twitter account "sometimes there are inaccuracies in what the President says."
The States has levied punishing tariffs on Canadian lumber in the ongoing softwood trade dispute.