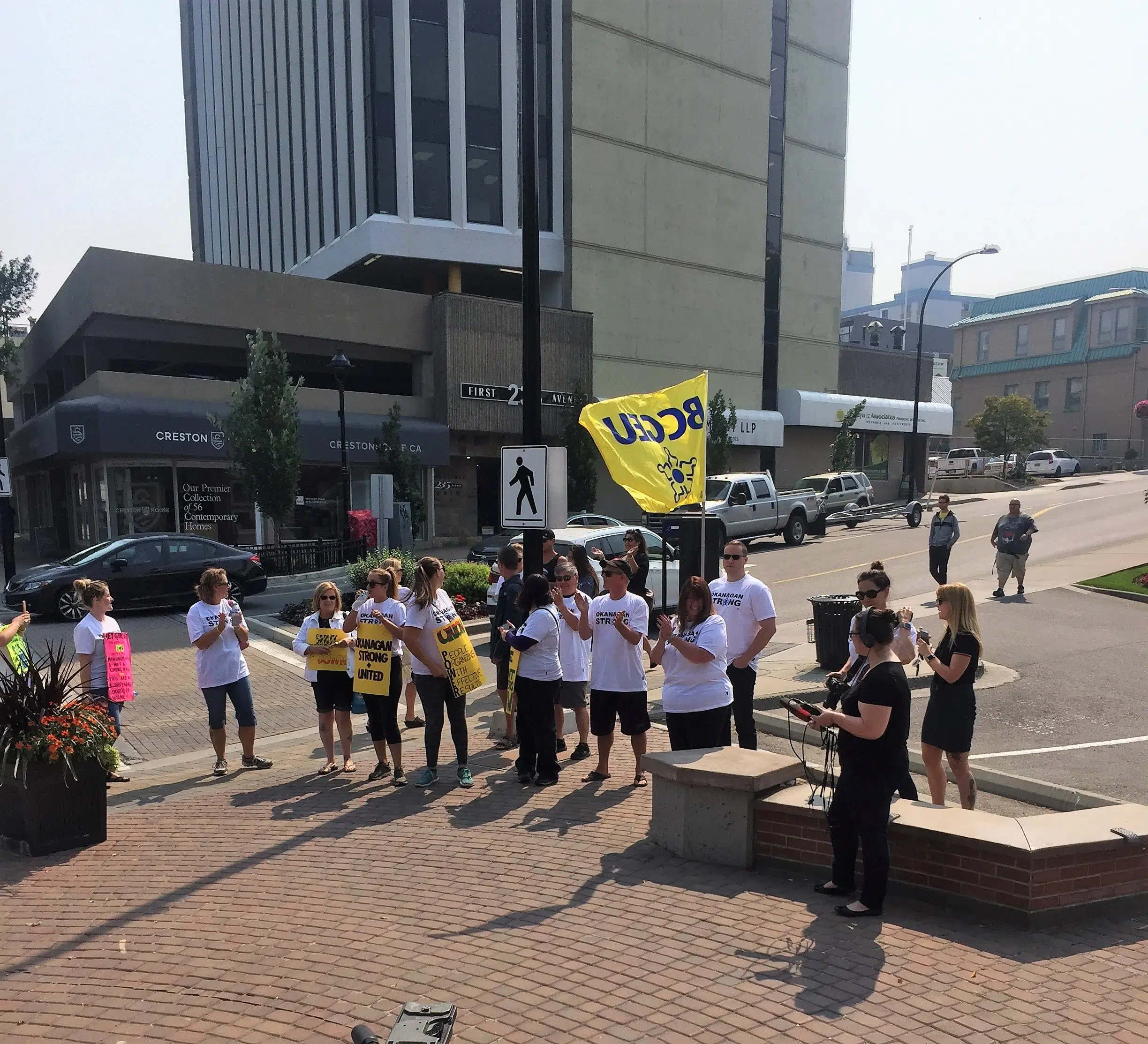 About 50 striking casino members of the B.C Government Employees Union from Kamloops and Kelowna rallied in front of the BCLC headquarters in Kamloops demanding the crown corporation launch an investigation into the eight week strike.
The placard carry demonstrators shouted outside the head office on Victoria Street in Kamloops demanding an investigation to determine if Gateway is operating safely during the strike.
GEU President Stephanie Smith says, BCLC must specifically a probe concerns such as money laundering and identifying patrons to ensure they are of age.
"We are saying to them we have concerns. If even one of these alleged incidents is proven to be true then that is concerning for all British Columbians. So we are saying BCLC needs to investigate that Gateway is operating according to the gaming control act and if they are not, close the casinos until our members back at work and are doing things correctly."
Tawnie Duhamel works at the Kelowna casino.
"We love what we do. We love our jobs. We love our customers and quite frankly it shouldn't be a conversation about why don't you get a new job. in this day and age its not about casino industry, its about minimum wage as a whole and a living wage as a hole."
700 workers are on strike at four locations.