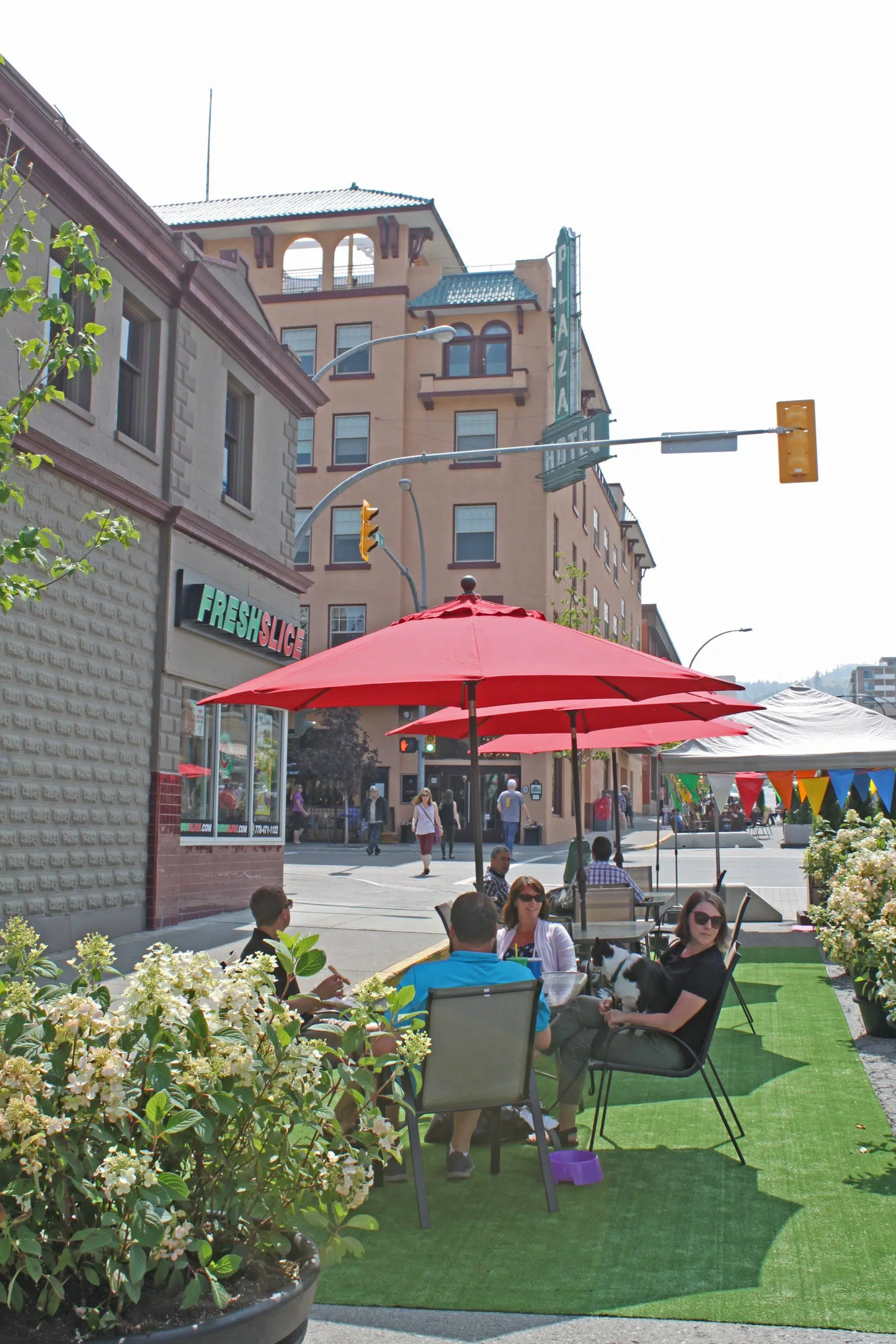 It appears Kamloops residents liked the idea of closure of 4th Avenue between Lansdowne and Seymour for two weeks earlier this month.
Community Planning Manager Jason Locke says a survey shows strong support for the concept of making downtown a more walk-able place through the establishment of a pedestrian plaza.
"As of late last week, we had over 330 responses. And of those 330 responses, 88% who filled out the survey actually visited the plaza, and of those 330 responses, 76% would like to see it permanent."
The General Manager of the Kamloops Central Business Improvement Association Carl De Santis.
"And this is the feedback we received. They were just so impressed and overwhelmed with the efforts of the community to introduce this plaza, and then of course use it for its intended reasons, you know, to relax and enjoy themselves downtown."
Results will be presented to council next week with a final decision on the next course of action expected by the end of the year.