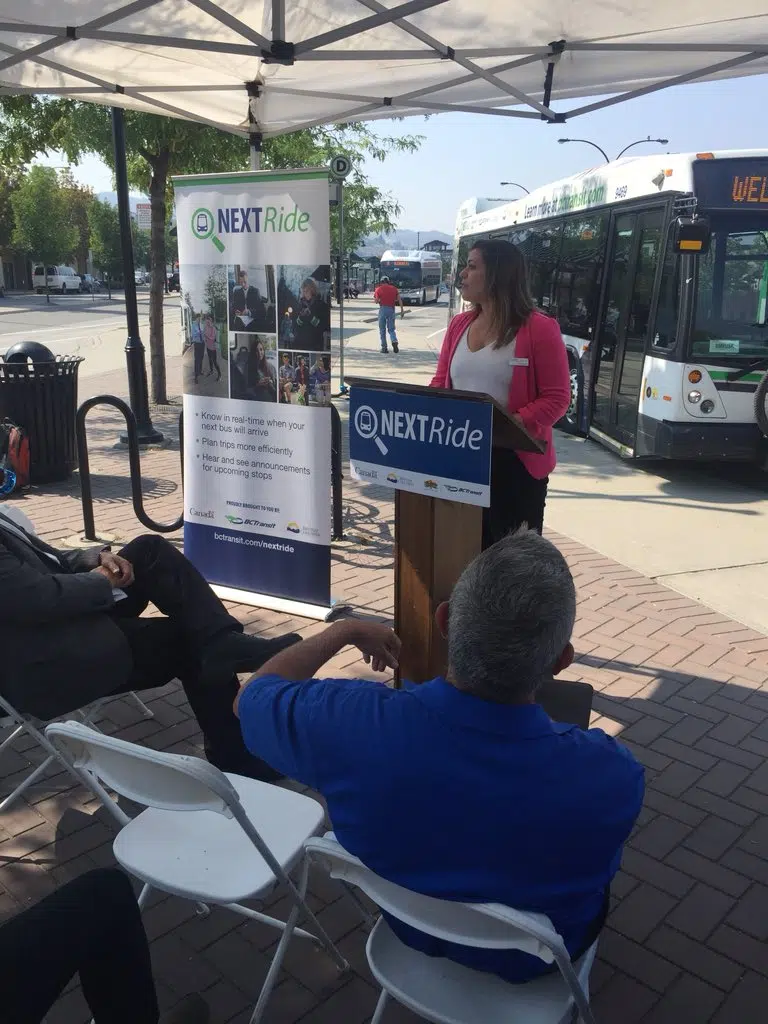 The Kamloops transit system is getting with the times.
During a ceremony in Kamloops today, B.C Transit announced the Tournament Capital is finally getting Next Ride.
Maple Ridge NDP MLA Bob D'Eith says the new technology will make it easier to get around the city.
"NextRide provides real time data on the location of your bus and it predicts the arrival time at your stop and it gives you alerts as well."
Kamloops Mayor Ken Christian pleased with the arrival of the new technology.
"Certainly the ability for particularly new riders and people who are unfamiliar with the transit system to get on bus, know they are on the right bus. knowing they are going in the right direction and know when its coming and when they are going to get to their destination."
NextRide is not a smartphone but a web based app that can be accessed easily.