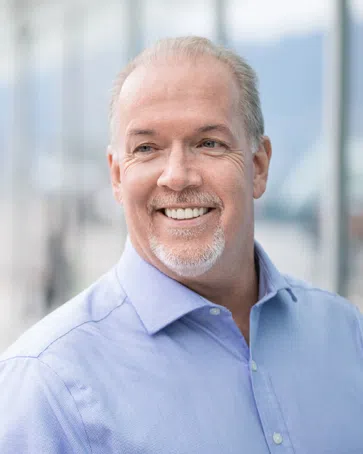 The Premier says there will be a lot of work to do after this wildfire season to make adjustments for what many are calling the new normal.
"We are not out of the woods yet."
John Horgan, who was briefed on the current wildfire situation this morning, says Wildfire Service officials are worried as fires continue to rage.
Horgan says to have to declare a wildfire related state of emergency two years in row is unprecedented.
He says adjustments need to be made for future fire seasons.
"Over the decades, I don't want to blame anyone, but we have not been cleaning our forests. There is too much fuel being left behind. We need to address that. We had an outstanding report on last year's fire season done by George Abbott and Maureen Chapman. We are through half of the recommendations and then we had to put the report down and get to work to deal with this year's fires. We need to be ready to go when the rains come to prepare for next year."
What about clean air centres in communities to deal with the wildfire smoke layering the province?
"You don't anticipate that you are going to be dealing with air quality in every corner of British Columbia but that is what we are seeing right now. We have serious challenges for public health. We need to adapt our policy making, working with all levels of government, to make sure that as we go forward we are better prepared."
Horgan added people under an evacuation order need to leave.
He says the decision to issue an evacuation order is made in the public interest and anyone who ignores them "puts themselves at risk. They put firefighters at risk. They put their communities at risk."